A range of Jibs for every budget
From 6ft to 40ft
Hundreds of Broadcast credits
New Gator 4x4 mobile Jib
I operate the Jib as a one-man operation, swinging, and operating the hot head from the back of the crane. I have been a cameraman for the BBC for 15 years and freelance from the 1.1.1999.

I am a London-based Director of Photography and Jimmy Jib operator that loves what I do. I believe the place of the Director of Photography in the industry is even more important than ever before.
Jimmy Jib Companies
In County Antrim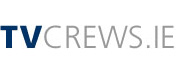 TV Crews.ie
13 Fitzwilliam Street, Belfast
Tel : Northern Ireland +44 28 9022 2300
Book a Film or TV Crew We know that when you need a crew you need it now. That's why we provide National Coverage, to make sure our clients get the best people, the best...