PoleCam News
Camera Corps Clarity Makes NAB NY Debut
At the recent NAB Show New York, Camera Corps demonstrated Clarity, which delivers real-time output and high frame rate SDI for use with slow motion replay servers. Measuring 2.6 x 1 x 4.7 inches, the Clarity head is practically invisible to other cameras covering a scene.
Global Launch For Polecam's Autopod
Polecam Systems will use IBC2016 as a platform for the global launch of Autopod, it has been announced. Autopod is a remotely-operated programmable elevation unit for rigs, remote heads and cameras.

Highly experienced Polecam owner operator Mark Sallaway.
HD and SD available worldwide.

Lighting Cameraman/ Camera Crew hire:
Own Sony FS-7 XDCAM Full Camera kit
Polecam 4K/HD (Camera Crane) Owner Operator
Broadcast Crewing for Northern England/Scotland
Latest DJI Ronin Camera stabiliser. 4K or HD
Call Tom Paterson on 07973 223302
PoleCam Companies
In Brecknockshire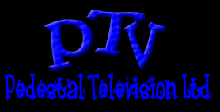 If you need a camera crane that is lightweight, easy to relocate and available in HD or SD, 2D or 3D and even underwater, then you need a Polecam! Polecam is a unique, single...