Audio - Post Production Sponsors

Bleach is your complete audio post-production solution.
Recording
Mixing
Music Supervision
Sound Design
Voice Over
Location Recording
Post Production
Editing
Mastering
Remixing

Audio Post Production London
Post Production Sound
Sound Mixing
Foley Facility
ADR
Sound Design & Editing
Voiceover Studio
The Audio Suite provides creative Sound Design, editing and mixing, Commentary-to-Picture, ADR, Voice Over, ISDN and publishes podcasts to iTunes; and now wherever you are, our Virtual Dubbing Theatre is there, too – access all our services via the internet.
Audio - Post Production Companies
In Hertfordshire


Digital Angel Mastering is a professional online mastering studio, offering competitive rates. About the owner / Mastering Engineer:   Julian Lines is the Engineer and Owner...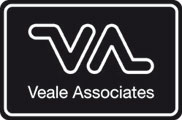 Veale Associates Acoustic design for film, video, post production, music, broadcast and education studios. Recognised for excellence and unrivaled experience in acoustics...