Animation - Production Companies Sponsors

Once Were Farmers is an award-winning Production Company and Animation Studio , creating characters, stories, graphics and visual effects for an international client base. Once Were Farmers has produced films and animation for Broadcast, Cinema and the Internet.

Stunning animation and VFX based in Cornwall.
Get in touch and start your journey today.
0117 318 0542
info@engine-house.co.uk
@EngineHouseVFX

3D Modelling & Animation
3D Stereoscopic Animation
Storyboarding
Illustration
Scriptwriting
Music & Sound Effects
Voiceover Recording
Post Production
Video Editing
Applications for mobile and tablet
Animation - Production Companies Companies
In Kent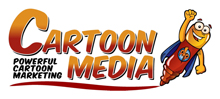 At Cartoon Media, we specialise in creating quality Whiteboard Animation videos for online businesses that we call 'Power Toons'. Our customers find that they are much more...


We are a film & animation studio based in Folkestone Kent with a flair for the creative and a fanatical attention to detail that characterises all that we do. We work with...