Production Companies - Corporate & Non Broadcast Sponsors

Filming & Editing
From script to duplication
Events & Promotional Videos
Video for corporate, business and public sectors
Rich content specialists
Worldwide experienced crew

Scottish Film and Corporate Video Production Company Scotland. Studio Scotland Corporate Video division is a dynamic television and corporate video production company based in Scotland.

Mediapool is different to ordinary production companies as we utilise a large 'pool' of ratified freelance writers, producers, directors and suppliers. This is in contrast to the rather limited team of say, three or four in-house producers that most production companies tend to use.
Production Companies - Corporate & Non Broadcast Companies
In County Tyrone


A Red Box Media productions is an all-round media consultancy and provider. We produce television programmes and features for many broadcasters worldwide. We produce...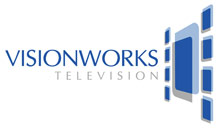 Welcome to Visionworks Television, Northern Ireland's leading independent production and facilities company. For nearly 20 years we have been servicing the production needs...