VMI have a massive inventory of HD & SD Camcorders and VTR's of all formats, camera test facilities, HD post production, crews, lighting, sound and grip and a 19 seat screening room in Soho.
Latest HD VTRs available - HDCAM & SR, HDV, XDCAM-HD etc.

TNP Broadcast Sales Ltd specialise in the sale of brand new and previously used professional broadcast equipment, including Cameras, Camcorders, Video and Hard Drive recorders, Vision Mixers, Monitors, Lighting, Digital Effects and a host of other Audio/Visual equipment.
High Definition Companies
In Buckinghamshire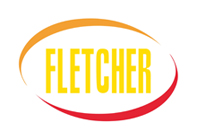 Fletcher London (Europe) Fletcher is a Camera systems provider specialising in Live TV. With over 25 years of experience behind us we have solutions available suitable for...


Telegenic provides a complete 3D and 4K High Definition package globally. We pride ourselves on bringing together exactly the right elements to make a seamless production....