Post Production Facilities Sponsors

Uniquely creative production, post production, crews, graphics, 3D, design, DVD authoring, webcasting and streaming, all provided by our award winning London based team. Talk to us on 020 7916 6996

Loco is an independent creative house, providing moving imagery for the advertising, digital, film and broadcast industries. We work together to help our clients harness the essence of their idea and take it through every stage of production, from inception to completion and delivery.
Post Production Facilities Companies
In Aberdeen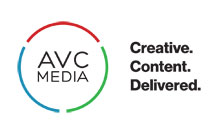 AVC Media is one of Scotland's top-rated Media houses with corporate and sports productions, audiovisual solutions, 3D animation, quality PR and brand communications, web...


Original 106 FM is a commercial radio station which operates in the Aberdeen area of Scotland. The station plays a wide range of music, delivers news stories local, national...