Music - Production Companies News
De Wolfe Music Is Making Waves
When looking at the history of production music, you cannot deny the waves De Wolfe Music has made. De Wolfe Music Publishers are the longest running independent film and television music library resource in the world.
Delicious Digital For Your Music Needs
Delicious is a team of expert composers, musicians, producers and music specialists. For 15 years we have worked with agencies, brands, broadcasters, games companies, film/tv producers and independent music supervisors from our own studio complex in west London.
The Perfect Partner
Universal Publishing Production Music (UPPM) is the world's leading production music company.
Music - Production Companies Sponsors

Hum is an award winning London based music company, composing and producing original music for Commercials, Audio Branding, Channel identities, Music Library, Television & Film.

High End Production & Engineering
World class session playing
Lead Guitar, Rhythm and Acoustic
Live drums / programming optional
Bass Guitar and Keyboards
Musical arrangements
Programming & Mixing
Mastering
Music - Production Companies Companies
In Monmouthshire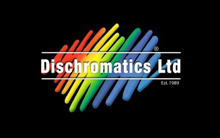 CD Replication, DVD Replication and Blu-ray Replication Created from glass master produced by the largest Manufacturer of replicated discs in Europe. Dischromatics is a UK...

Jamyama
Unit 8, Ebbw Vale
Tel : 07727 621424
Jamyama is a music and audio production facility located near Cardiff. The facility provides a full range of services including original music composition, film trailer...