Music - Libraries Sponsors

We've been successfully supplying bespoke and library music for TV, film, corporate videos, websites and advertising campaigns since 1996.
Music - Libraries Companies
In Somerset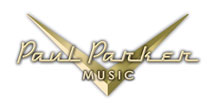 Since 1995, Paul Parker Music has composed a wide range of fresh & unique production/ library music that's been published on TV (including BBC, Sky sports), radio & video....


YoPo Music – the buyout non-mcps production music library YoPo Music provides a library of high quality production music, pre-cleared for useage around the world. Once...