Music - Composition News
From Commission To Composition
During my time as a composer I have learnt that no two projects are the same. As with every new project I have a lot of excitement and ideas bobbing about just dying to come out.
Music - Composition Sponsors

Home to leading TV composer Jules Bromley. Emotive and dynamic scores for TV, film, documentary, commercials and games.  Recent credits: London 2012 Paralympic Opening Ceremony (C4 coverage), Desperate Scousewives theme (C4), Shark Bike Beach (Discovery), commercials for Asda, Hedex, Boots.
Music - Composition Companies
In Somerset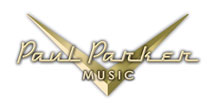 Since 1995, Paul Parker Music has composed a wide range of fresh & unique production/ library music that's been published on TV (including BBC, Sky sports), radio & video....


At Sounds Visual we have over 20 years experience producing voiceovers and music for the UK broadcast networks. Imaginative creative work, combined with high production...