Studio Hire News
The Right Studio For Your Shoot
There may be a few choices for you to make. Size, price, location and adjoining facilities to consider. Having a good idea of your shot types before booking will give the studio manager an idea of preparation.

Central London's fully soundproofed film & TV studio
U-shaped cove, pre-rigged spacelights, in-house lighting kit
Green & blue screen
Green & blue screen
"…super friendly and helpful". "A complete pleasure to work there."
020 7837 1957
Studio Hire Companies
In County Antrim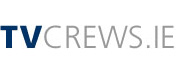 TV Crews.ie
13 Fitzwilliam Street, Belfast
Tel : Northern Ireland +44 28 9022 2300
Book a Film or TV Crew We know that when you need a crew you need it now. That's why we provide National Coverage, to make sure our clients get the best people, the best...