Systems Integrator Sponsors

Consultancy
Project Management
Design & Engineering
Installation
Commissioning
Technical Training
After Sales Support

Wire Broadcast Ltd provides high-quality technical installations to the television and media world. As well as working with some of the most successful post-production studios in London's Soho, Wire has undertaken a number of projects outside the UK for international businesses.
Systems Integrator Companies
In Cambridgeshire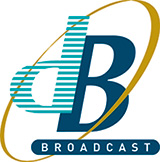 dB Broadcast is your independent partner for broadcast system integration and consultancy. As the largest and most respected independent UK system integrator, dB Broadcast...

Megahertz Ltd
Unit 39 Lancaster Way Business Park, Ely
Tel : 01353 645000
Megahertz Ltd is a company based in Ely which offers clients from the broadcast industry a great range of products and services. The company offers clients turnkey fully...