Company:
dB Broadcast Ltd
Telephone:
+44 (0) 1353 661117
Address
Kestrel House,
Sedgeway Business Park,
East of England,
Witchford, Ely Cambridge,
CB6 2HY,
UK

About dB Broadcast Ltd
dB Broadcast is your independent partner for broadcast system integration and consultancy.
As the largest and most respected independent UK system integrator, dB Broadcast has an outstanding track record of delivering the largest projects. The same attention to detail is applied to its smaller projects worldwide.
Our solutions embrace the broadcast industry's transition to new formats and different standards in an IT-converged, data-driven world. The large permanent team is continually trained in all the latest broadcast technologies: UHDTV, PTP timing, SDI over IP, AoIP, mobile TV.
Consultancy is an increasing part of our services. We help our clients understand the benefits of new developments in broadcasting and provide impartial, informed advice for cost effective investments. dB also designs and manufactures the Cardinal range of mains distribution units, Hawkeye ASI monitoring and switching modules, MERlin and Showman receivers as well as solving client problems by providing special products.
Broadcast Products

Hawkeye
This modular range provides monitoring and switching of DVB-T2 andf ASI signals. The Hawkeye BO82 module has been designed for continuous monitoring and switching of two ASI Transport Streams in a broadcast environment. These can be completely separate streams, or related streams arranged in a main and redundant configuration. Each stream is independently monitored.
The Hawkeye IQDBT105 module has been designed for continuous off air demodulation and monitoring of DVB-T2 and DVB-T signals. The IQDBT105 monitors input RF modulation parameters and signal performance metrics. A template of modulation parameters can be stored within the unit to compare with the incoming RF and TS monitoring enables the content to be checked.
---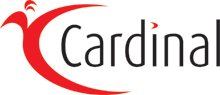 Cardinal
The Cardinal range of intelligent mains distribution units provide 12 separately controlled outputs, SNMP, web based user interface and e-mail messaging, all in 1RU.
With a choice of single input or dual input changeover versions, inrush current protection and optional temperature & humidity sensor, the Cardinal iMDU provides a comprehensive solution for remote control and management of power distribution in an equipment rack.
---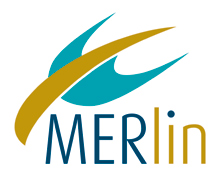 MERlin
is a self-contained receiver for continuous off-air demodulation and monitoring of DVB-T2 and DVB-T signals. MERlin monitors input RF modulation parameters and signal.
performance metrics including Modulation Error Ratio (MER) and Low Density Parity Check (LDPC) status. A template of modulation parameters can be stored within the unit to compare with the incoming RF and TS monitoring enables the content to be checked. With a high reliability design for use at remote sites, MERlin combines technical performance and versatility with excellent value in a 1RU package.
---

Showman
The Showman 1000 Off Air Receiver from dB Broadcast is a multi-standard analogue TV demodulator for professional broadcast applications and is capable of receiving RF signals from most terrestrial or cable analogue broadcast TV standards. NTSC television standards, allowing for operation across the world.
Products / Services / Credits
System Integration
Consultancy
After Sales Support
Project Management
Broadcast Engineering
Solution Architect
Commissioning Engineer
Wiring
MDUs - Mains Distribution Units
ASI Monitoring and Switching Products (Hawkeye)
DVB-T2 Monitoring Receivers (Hawkeye and MERlin)
Team
| | | | |
| --- | --- | --- | --- |
| Name | Role | Email | Telephone |
| David Bird | MD | | +441353661117 |
| Graham Pearl | Engineering Director | | +441353661117 |
| Tom Swan | Sales and Marketing Director | | +441353661117 |
Company News
01/12/2017
Evolving IP Standards – the dB Broadcast Approach
---
The earliest deployments of IP video transport began around 2001, when one large cable company sought ways of reducing the quantities of coax associated with the use of ASI for transporting video. Although initially not standardised, the distribution of MPEG-2 Transport Streams (TS) began the transition to IP video. dB Broadcast became the UK's leading integrator and installer of encoding and compression systems, and by around 2007 they were installing and commissioning fewer ASI coax systems than IP based systems. This major shift meant the company had to develop internal expertise in video over IP, networking technology and, in particular, configuring IP switches.
In the period 2007-2011, SMPTE defined four standards for the transport of MPEG-2 TS over IP (SMPTE ST 2022-1:2007 to ST 2022-4:2011). In 2012 and 2013, SMPTE extended these with the addition of three new ST 2022 standards for the transport of 'high bitrate media signals' (uncompressed video) over IP networks (SMPTE ST 2022-5:2013, ST 2022-6:2012 and ST 2022-7:2011). ST 2022-5 is a standard method for providing forward error correction (FEC), ST 2022-6 is a standard method for the carriage of SDI over IP and ST 2022-7 is a standard method for seamless protection switching of ST 2022-6 streams.
Yet while these new standards would bring enhanced flexibility and demonstrable cost savings over the long term, the pace of change was presenting new challenges as the products, standards and skills necessary to realise this vision fully were not in place. This required workarounds and bespoke approaches – a challenge that dB Broadcast was uniquely placed to address.
What the broadcast market needed was a single SMPTE standard that used the same basic principles as TR-03, and with the industry aligning around the Alliance for IP Media Solutions (AIMS) roadmap during 2016/17, that requirement resulted in the development of the new ST 2110 suite of standards.
ST 2110 is founded on TR-03 but goes much further in its ambitions. The core of the new suite is ST 2110-10 'System Timing and session description', with several other parts dealing with 'Uncompressed Active Video' (based on RFC 4175), 'PCM Audio' (based on AES67) and 'Ancillary Data' (based on ST291).
The full article is on the dB website
01/11/2017
dB Broadcast Grows Technical Team by Two
---
Cambridgeshire, UK – dB Broadcast, the UK's leading systems integrator, continues to expand its capabilities with the appointment of two new recruits to join its permanent team.
Mitchell Mead and George Edgerley have joined the company, initially as trainee wiremen, and following a planned training programme are expected to become installation technicians, working on a variety of client projects.
dB is one of the few SIs to employ and train its own wiring technicians, and the company has been doing this for more than 20 years. Wiring trainees are recruited from within the local community and the programme includes an initial period of bench work followed by one-to-one training alongside experienced staff, and lastly supervised onsite work. In house training is supplemented by more academic courses leading to recognised technical qualifications.
In the short term, Mead and Edgerley will be travelling around the UK as part of several teams working on a large project associated with the UK switchover to HD. They report to Paul Turner, Production Manager.
"We are delighted to welcome George and Mitchell to the dB team as part of our continued recruitment of trainees", said Tom Swan, Sales & Marketing Director. "Their interpersonal skills and positive approach will be a great asset as we manage multiple large client projects."
01/10/2017
Why should broadcasters move to IP for production applications?
---
After all, SDI has been around for nearly 30 years as an open standard and has served us well. Point to point connections provide a reliable network infrastructure and deliver superb studio video quality. SDI offers low levels of jitter and latency, is easy to deploy, and implementing frame accurate switching is straight forward.
It is however a technology that is unique to the relatively small media equipment industry. Until recently, little has been done in production applications to take advantage of the economies of scale offered by high-speed Ethernet-based technologies so widely deployed in telecoms, trading floors and many other demanding applications.
dB Broadcast has advised clients on the transition to IP for some time, and of course, the adoption of IP within broadcast workflows is not new. Transmission and distribution networks started moving away from ASI early in the first decade of this century, and now with over 15 years of experience, these networks provide an affordable, flexible and reliable means for distributing MPEG-2 transport streams. More recently, OTT streaming applications have seen the entire distribution workflow reliant on IP technology all the way to the display device. Also, starting more than 10 years ago, the tape to file migration process has been highly reliant on IP infrastructure.
Whilst the adoption of IP-based commercially off-the-shelf (COTS) technology minimizes the reliance on infrastructure technology unique to the broadcast industry, there are other advantages that can be realized by adopting IP in place of SDI.
The most fundamental advantage offered by adopting IP is the massively increased flexibility it offers to production workflows. One example of this is that IP is an enabler to centralise common resources that can be applied to multiple productions. By implementing centralised production facilities, it is possible to reduce the resource required in each studio or on location. In the future, as individual camera feeds are all available at the centralised production facility, these could be selectively live streamed to the consumer, enabling them to select specific camera feeds in addition to the produced main feed. Essentially this is an end-to-end IP service from the camera to the consumer's playback device. This opens up potential new business opportunities for the broadcaster to offer augmented services beyond the basic produced programming.
The full article is on the dB website
01/10/2017
dB Broadcast Helps Lay Foundations for a Digital Future
---
Cambridgeshire, UK – dB Broadcast, the UK's leading systems integrator, has just completed a key part of a connectivity transition project that transforms the way the BBC provides and manages its core technology. In this time of unprecedented technical change, the overall project involved upgrading to an IP infrastructure on a network that has more than 4000 circuits interconnecting over 90 sites.
The new network links all UK sites, including 21 broadcasting centres and local radio stations, as well as connecting to the main overseas bureaux and partners for playout of BBC TV channels. It carries all video, audio and data traffic.
The work allowed the BBC to start using the new state-of-the-art broadcast network in a phased migration. The network paves the way for future digital innovation, as well as delivering considerable cost savings.
dB Broadcast worked with BT to survey the major sites throughout the UK, install new bays and over 150km of new cross-site cabling, in readiness for installation and migration of new equipment, including routers and conversion equipment. The project included significant upgrades to the BBC infrastructure at all key London sites, with larger SAM and Lawo routers at Broadcasting House.
dB was responsible for providing H&S management under Construction Design and Management (CDM) protocols across all sites, managing client works as well as BT and 11 separate subcontractors. This required working with up to 800 on-site personnel, and processing over 20,000 documents relating to the management of CDM under the current 2015 legislation.
Following a methodology often employed by dB Broadcast, the majority of the cable assemblies and associated equipment were prefabricated and tested at dB's premises before being shipped to site.
Tom Swan, Sales & Marketing Director of dB Broadcast, said: "As the UK's largest SI, we were able to deploy the resource required to deliver the work on time and to a high standard."
01/07/2017
Hospital Club Studio Gets Major Upgrade from dB Broadcast
---
Cambridgeshire, UK – dB Broadcast, the UK's leading system integrator, has completed a multi-phase upgrade to The Hospital Club's Studio facilities in central London. The studio and control room support the latest 3G HD-SDI video format productions, and provide a future upgrade path to 4K.
The Hospital Club Studio is a centre for London's creative community, located in Covent Garden. It offers state of the art studio facilities for live or pre-recorded productions for customers such as ITV, BBC, Sky and Channel 4, and houses a 2,700 ft² / 250 m² television studio, screening room, live performance space, lounges and gallery over seven floors.
dB Broadcast was selected to complete the high profile upgrade to the studio facilities to support the latest video formats, and this was planned in two phases. The time available to complete each phase was very tight in order to minimise downtime and impact on the busy studio schedule.
In the first phase, completed in just two weeks, the control room received an upgrade with HD and 4K-capable equipment, including Sony MVS7000 4M/E Production Switcher, Grass Valley Kaleido-X multiviewer with 5x NEC 55" displays. Lund Halsey was engaged to upgrade the technical furniture.
Phase two saw the subterranean studio facilities upgraded with 5x Sony HDC-2400 cameras, plus additional infrastructure to enable up to three additional cameras to be hired in, meaning the facility can be used for productions with up to eight cameras in total. Technical monitoring in the control room was upgraded with Sony PVM-A170 OLED professional grade monitors. The apparatus room was upgraded for SMPTE hybrid fibre cabling.
This phase was completed during a holiday period, and in time for productions to recommence just four weeks later.
"We are delighted with our new state of the art studio and control room upgrades", said Samantha Dunlop, Head of Studios at The Hospital Club. "dB Broadcast has used its expertise to design and implement a facility that provides the best of today's technology with the potential to adapt as standards change."
"dB's approach of assembling and thoroughly testing equipment on our own premises prior to shipping to site enabled us to minimise disruption to the client and to ensure a smooth introduction", said Tom Swan, Sales & Marketing Director.
Location of dB Broadcast Ltd
Broadcast Equipment - Manufacture & Sale Sponsors

Mark Roberts Motion Control is a leading designer and manufacturer of robotic motion control solutions. From live broadcast and film productions to product photography, we offer our clients the ability to capture their visions via a groundbreaking suite of hardware and software.
Television Camera support. We offer a full range of Studio & OB pedestals as well as lightweight and heavyweight Tripods, Pan & Tilt Heads and Dolphin Arm Jibs. We also have a 'Merlin Arm' Crane in stock.
We are specialists in buying and selling all the major brands of professional new or used video and broadcast equipment. We purchase your old equipment and pay cash for bundles of items or single items of audio-visual equipment.