Editing Equipment - Sale Sponsors
We are an equipment supply company specialising in the system integration of new, used and demo broadcast and professional video equipment. Our market is worldwide and our clients range from one cameraman-one camera operations to major corporations.
Editing Equipment - Sale Companies
In Lancashire


Editors Keys
Suite 517 The Royal Exchange, Manchester
Tel : 0161 6373733
When you're looking for a video editing keyboard (or audio editing keyboard) you should visit EditorsKeys. The companies keyboards helps speed up your editing process by over...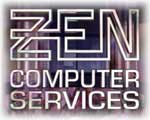 Welcome to Zen Computer Systems What we're about… ZEN is not a traditional Audio-Visual dealer who started selling computers, nor is it a computer shop that also sells video...