Voice Over Artists Sponsors

London Voiceover is, unsurprisingly, a company that provides voices! Our voices are all colourful characters who bring a spark of life to the jobs on which they work.

With countless years of experience behind them, they can deliver each and every time.

Tanya Rich is one of the most established and experienced female voiceover artists in the UK. Over her 30-year career, she has voiced for hundreds of companies across the UK, Europe, US, Australia and UAE.
Radio commercials
TV commercials
Promos
Jingles

Manchester Voiceover works with only the finest talent. Yes, we know a lot of places say that (well, they wouldn't say 'worst' would they? Though, maybe there's a market for that somewhere... who knows) but we think we do.
Voice Over Artists Companies
In Devon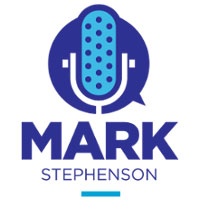 Mark Stephenson
Office 32, Eurotech House, Plymouth
Tel : +44 (0) 1752 426 526
FRESH AND NATURAL BRITISH VOICEOVER ARTIST Hi, I'm Mark…a full time British Voice Over Artist with eight years of experience. My voice is best described as fresh, natural and...


Well established voice over talent directory, and studio. Featuring audio demos, information and details from over 250 professional voice artists - most UK. Keyword...