Freelance Cameraman Sponsors

TV & Film productions have taken me to over sixty countries in the world. As a cameraman with BBC Television, I travelled from the southern tip of Africa to the Arctic Circle. Now freelance, I direct and shoot all types of programmes.

I am an Experienced and Creative TV / Film Lighting Cameraman based in Central / East England. I am available to work individually or as part of a crew all over the UK or abroad. I have around 20 years years experience in Broadcast Television, with a strong technical background.
Freelance Cameraman Companies
In County Antrim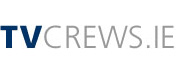 TV Crews.ie
13 Fitzwilliam Street, Belfast
Tel : Northern Ireland +44 28 9022 2300
Book a Film or TV Crew We know that when you need a crew you need it now. That's why we provide National Coverage, to make sure our clients get the best people, the best...