Engine House creates VFX and animation sequences for film, TV, games and the web. Creating beautiful images and animations for ad agencies and film studios.
VFX Companies
In Lancashire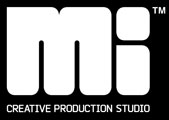 MI
Mi, Unit 1a, Manchester
Tel : 01612144780
Mi are a Creative production Studio with skills based in: Inspiring CGI Animation Interactive development It's that simple. ...