Company:
Pinewood Studios
Telephone:
+44 (0)1753 651700
Address
Pinewood Road,
Iver Heath,
Slough,
Buckinghamshire,
SL0 0NH

Twitter Feed

Facebook Feed
Reviews for
Pinewood Studios
Pinewood Studios

My late mother and I went to Pinewood studios in the summer of 1973 it was a great site to see the grounds and the studio, and especially the 007 studio, never met any celebrities but it was marvellous. I wish I had my camera with me, there was so much and inside the house was beautiful furniture and everything,I would love to go again when they open the studios for the public.
Mrs Gail J Gray
, 16/08/2015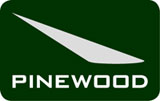 5

out of

5
based on
1
ratings.
user reviews.
Location of Pinewood Studios

Our offices house dynamic groups of professionals and students working across a wide variety of media, content and technology.

Today, the oldest studio in the world has become an ecosystem of modern production and state of the art technology.
The leading European provider of studio and post production facilities used for major national and international film production, filmed television, studio television recording, the filming of commercials and post production sound services

Introducing FWstudios — a brand new, purpose-built film production space in Bow, East London.
Fully-rigged, air-conditioned and sound-proofed, with separate client area, makeup and shower rooms, our versatile 38sqm studio is ready for any scenario.