Telephone:
001-800-613-7948
Address
USA

About Switronix
Switronix is a leader in the market of batteries and charging solutions for the Digital Cinema and the Professional Video industry. The company strives to continue to reinvent itself with innovative power solutions with a product line that also includes LED lighting, power-regulation cables- and accessories.

As a company with over 25 years experience and knowledge in the Broadcast Industry we offer a wide range of products for camera operators, sound recordists and lighting engineers. Ranging from broadcast camera batteries, chargers, power adaptors, cables and plugs.

IDX designs and manufactures batteries, chargers, power adaptors and camera accessories for the broadcast and professional video industry. IDX was established in 1989 and employs 100 staff across locations in Japan, USA and Europe and is the largest supplier of batteries to the broadcast industry.

PAG offers technologically advanced, high-quality products at a competitive price. Our total battery design philosophy ensures the longest possible working life. Some customers have reported 7 years use from their PAG Li-Ion batteries, which is well in excess of the industry average
Related Companies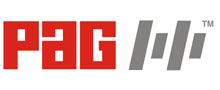 PAG Ltd
565 Kingston Road, London
Tel : 0208 5433131


BBL Batteries
3 St Phillips Trade Centre, Bristol
Tel : 0117 9550535