Company:
The Wildlife Sanctuary Film Locations
Contact:
Wildlife Sanctuary
Address
North Wales,
LL14 6RB,
Wales

About The Wildlife Sanctuary Film Locations
About the Sanctuary
We are based Mid Wales, We specialise in Native & non-native wild animals which have been abandoned, confiscated, surrendered to rescue centres or the authorities, or become surplus within Zoos, colleges or other educational institutions as well as operating a 24 hours a day wildlife rescue service across the North Wales & as far as Liverpool.

Taken over in 2015 we have converted a old rabbit sanctuary to a 15 acre wildlife sanctuary with a SSI protected nature reserve which is grazed by our South African Pygmy Goats.

A rescue sanctuary for injured wildlife open 24 hours a day.

Rescue
Re-homing & rescuing 'Exotic/non-domestic' animals for the Police, Government departments, RSPCA and other NGOs.

Do you have an exotic animal looking for a sanctuary home? If so please in the first instance drop us an email.

Wildlife Filming
Foxes to Cows to Eagles to Raccoons they are just some of the numerous wild and domesticated animals that we trained to act in film productions and commercials from all over the world.

All new commissions mean new challenges for us - but the basic procedure that ensures quality results stays the same. After selecting the best animals for the job we train them for the desired tasks - be it a red deer stag or a house cat. We rehearse all scenes on the set too in order to achieve the best results on the shooting day - with no valuable shooting time wasted.

Studios
12 acres of woodland & wildlife reserve. We have a huge area of filming space available including woodlands & rivers including an 16th century cottage straight out of "The Darling Buds Of May" or maybe you want to film or take stills of animals in the natural enclosures against woodlands and fields. We can even offer green screen service if required.

Reserve
Our nature reserve covers over 2 acres and is laid down to wild flowers and SSI protected as we have several Great Crested Newt habitats. Grazed sympathetically by African Pygmy Goats & Exmoor ponies.

When coming on encounters we take you for a walk around the reserve this an amazing opportunity to experience wildlife up close & personal in a truly wild setting. We use the site as a pre-release for lots of injured wildlife before being released into the wild so on occasions you can see Deer & mammals.

Please feel free to donate today towards the maintenance & fencing of the reserve.

Birds Of Prey
Service available throughout UK & Ireland. We pride ourselves on been able to provide a permanent home for all types of birds of prey in our sanctuary. Our falconer is experienced from little owls to eagles & we strive to provide a loving experienced home for even the most difficult of birds.

We have a private estate in the Welsh hills and have various types of enclosure available from spacious mews to enclosed aviaries. We even have a courier service available if need be.

Wolf Walks
Meet our wolf hybrid & our Red Foxes. There will be opportunity to meet and greet along with open interaction with the wolf hybrids Step inside the fox enclosure whilst our cunning foxes do what foxes do, whilst learning all about the natural behaviours of both our wolf dogs and Foxes.

This is a fantastic opportunity for those who's passion is wildlife, and for photography enthusiasts. There is a little walking involved in this experience.

BOOK THE WOLF EXPERIENCE TODAY - JUST £70 PER FAMILY

Reviews for
The Wildlife Sanctuary Film Locations
The Wildlife Sanctuary Film Locations

Hired a selection of animals from this company in May 2016. saitifised with a very professionally executed shoot for our advertising team. Happy to vouch for the company 5*
Harriett Henassy
, 29/06/2016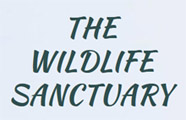 5

out of

5
based on
1
ratings.
user reviews.
Find The Wildlife Sanctuary Film Locations in
Location of The Wildlife Sanctuary Film Locations

Trevor Smith has over 30 years experience in the film industry providing animals for some of the biggest film and tv productions, Animal Works has a solid reputation and is at the forefront of the animal training and Animal wrangling industry in the UK.

07956 564715

Want the very best animals with skilful, knowledgeable and experienced handlers?

With many years of practical experience and a wide range of animals trained by positive reinforcement, we know exactly how to ensure you get the shots and behaviour you want, when you want it.