Address
78 Auckland Road, London,
London,
SE19 2DQ

About Good Vibe Films
Good Vibe Films is a video production company based in London. The company offers clients a full range of services which include all types of video and photography shoots specialising in fashion videos. Good Vibe Films provide all their clients with a friend and professional service, they produce innovative content and offer excellent value for money.
Location of Good Vibe Films
Production Companies - Commercials and Promos Sponsors

The Theory is a film and video production company that creates corporate films, brand commercials and direct response TV adverts. We're HDSLR specialists. We make stuff you want to watch. We do it at a great price.

Multi-Camera Crewing
Filming & Editing
Tape & DVD Duplication
DVD Authoring & Recording
Corporate & Commercial Production
Filming services
Related Companies

Lobster
17 Deer Park Road, London
Tel : 02085439839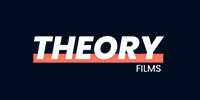 Media Zoo
8 The Boulevard, London
Tel : 020 7384 6980