Company:
Creative Harmony
Address
152 - 160 City Road,,
Merton Park,
London,
EC1V 2NX

About Creative Harmony
Located in London, Creative Harmony is a communications company providing a range of services which include online design, corporate branding and strategic thinking. The team at Creative Harmony are enthusiastic and talented they deliver innovative and inspired projects to all their clients.
Location of Creative Harmony
Production Companies - Commercials and Promos Sponsors

The Theory is a film and video production company that creates corporate films, brand commercials and direct response TV adverts. We're HDSLR specialists. We make stuff you want to watch. We do it at a great price.

Multi-Camera Crewing
Filming & Editing
Tape & DVD Duplication
DVD Authoring & Recording
Corporate & Commercial Production
Filming services
Related Companies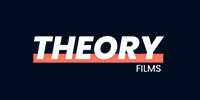 Media Zoo
8 The Boulevard, London
Tel : 020 7384 6980