Company:
The Cuillin Collective - Explainer Video Production
Address
10,
Elgol,
Scotland UK,
Isle of Skye,
IV49 9BL,
UK

About The Cuillin Collective - Explainer Video Production
The Cuillin Collective were established in 2009 by Marc & Ailsa Smith. They are a husband and wife team that live and work on the Isle of Skye, UK. They specialise in explainer/explanation videos and have made over 750 of these to date. From Common Craft style to Digicraft they can use their explanation and animation skills to convert traffic into sales. They make videos in all languages and cater to every type of business. Each video is designed to fit the needs of any given business.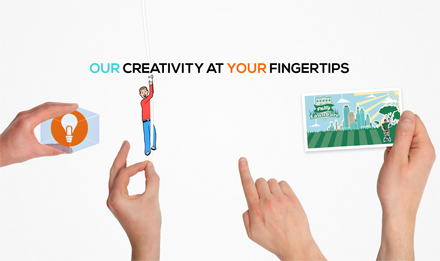 The Cuillin Collective also offer discounted packages to start up companies or companies that are looking to rebrand. Including an explainer/explanation video, Wordpress website (custom built or theme based), a logo, letterheads and/or business cards and SEO/traffic tracking to ensure that the website, logo and video are doing the job they are supposed to.
Marc & Ailsa work on a remote Scottish island but they are very used to managing and scheduling projects with clients from all over the globe. From the USA and Canada, Brazil, New Zealand, Australia, India, China, Japan, Kuwait, Greece, Italy, Germany, France, Spain, Portugal, Sweden, Norway, Ireland and of course, the UK. The world is one market to them.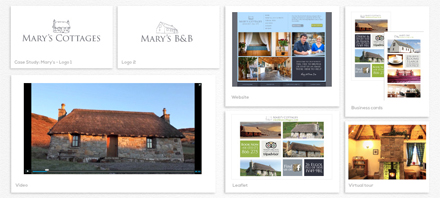 What sets The Cuillin Collective apart is that all of the work that they create, is created from their custom built home office. Meaning they have very little overheads. With little overheads they can pass these savings directly onto their customers. Marc & Ailsa are great believers in working from home and have done so successfully since 2006. Both work 40 hours per week doing what they love. They also have one full time employee called Helen, who also lives on the Isle of Skye.

The Cuillin Collective truly put their creativity into your hands. With years of experience, 5 star reviews, extremely high standards and 3 very talented individuals you will be in good hands.
Feel free to browse their website or contact them with any questions. Marc, Ailsa and Helen are more than happy to answer them.



Twitter Feed

Facebook Feed
Find The Cuillin Collective - Explainer Video Production in
Location of The Cuillin Collective - Explainer Video Production
Video Production Company Sponsors

BANTER IS AN AWARD WINNING DIGITAL AGENCY. WE SPECIALISE IN MARKETING, SALES, PR, ADVERTISING AND CREATIVE. BASICALLY THIS MEANS WE HELP OTHER COMPANIES TO GENERATE NEW BUSINESS, INVENT CREATIVE CONTENT AND IMPROVE BRAND VISIBILITY AND AUTHORITY.

0161 339-3741

Our Services Include…
VIDEO PRODUCTION
VIDEO STREAMING
MEDIA ENCODING
GRAPHIC & WEB DESIGN
FILM & CINEMA
DVD AUTHORING
DVD DUPLICATION
EVENT RECORDING

NextShoot are experts in corporate video. From internal communications to thought leadership, sales and product videos to full blown documentary we work with global brands to deliver their video content.