Telephone:
0044 1752346507
Address
43 Merafield Road,
Plympton,
Plymouth UK,
PL7 1TL,
UK

About Pushed Ltd
Pushed Ltd is an RTS Award winning digital media studio specialising in motion graphics for all media and advertising.
Corporate 2D/3D Animation & Film
Broadcast TV/Cinema Ads
Broadcast TV Graphics
All Post Production
Special Effects
TV Media Buying & Planning
We're based in Devon and have recently expanded our business into the Hampshire area.
Our talented and versatile designers are passionate about what we do and our aim is to always deliver fresh and engaging concepts, with high quality production values, on time and within budget.
With over 20 years design experience, we have worked with the major broadcasters and a wide range of clients, including recently Brittany Ferries, Royal Mail, AXA Healthcare, and celebrity chefs Rick Stein and James Martin.
Please take a look at our website
www.pushed.co.uk
for more about our services and to find out what our clients say about us.
What our clients say...
"We have been really pleased with the recent work that Pushed have produced for us. It was a pleasure to work with Dave and he will go the extra mile to deliver on time and to budget."

Project: CGI House Animation

Client: Helen Langston, Production Manager, TwoFour


---
"Pushed have been making fantastic eye-catching commercials for years. They are that rare combination of creativity combined with a safe pair of hands. I have worked with them for years and they never disappoint and always delight. Highly recommended."


Projects: Various 30, 20 and 10 Second TV commercials

Client: Jane Blanchard, Director, Blanchard Media


---
"Pushed are a trusted ally, consistently delivering imaginative design and animation solutions. They are often an extension of our team and can be relied on for creative and technical advice. Working with Pushed is always a pleasure."

Projects: Corporate Animations

Client: Nick Dixon, Senior Digital Producer, Denhams


---

"I am delighted in every single aspect of Pushed and my TV campaigns to the extent that I have become a regular TV advertiser."


Projects: TV Commercials and Media Buying

Client: Ryan Long, Managing Director, Furniture World

Twitter Feed

Facebook Feed
Company News
12/06/2017
English Riviera TV Campaign
---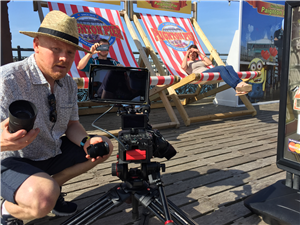 Filming started this week to produce 2 brand new TV commercials for
English Riviera
on air in the Summer.
29/05/2017
AXA Global Health
---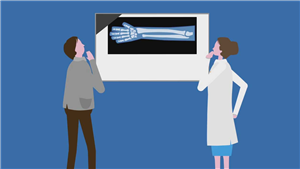 Pushed have just completed a lovely new animation for
AXA Global Health.
29/01/2017
James Martin's French Adventure
---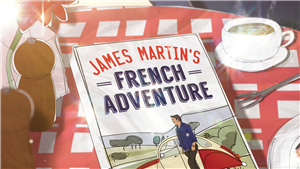 Pushed have just completed the animated title sequences for
James Martin's French Adventure series,
on air Monday nights on ITV, starting 30 January.
09/01/2017
Smedvig Animation
---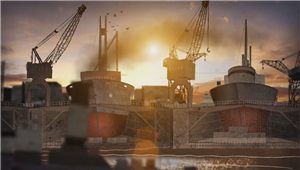 We are delighted to have been recommissioned by Kor Communications to update and redevelop our
hand drawn Smedvig animation for 2017
.
30/11/2016
Brittany Ferries TV Ads
---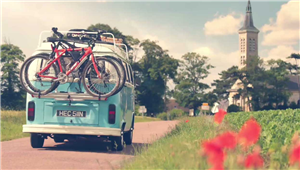 We're currently making television commercials for Brittany Ferries Winter/Spring TV Ad campaign, on air across the UK Network from Boxing Day.
20/11/2016
James Martin Christmas With Friends
---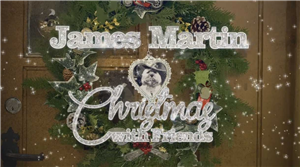 Pushed have just completed the new title sequences for
Celebrity Chef James Martin's Christmas With Friends series
, on air Monday nights 9pm on the Food Network channel.
07/07/2016
Brittany Ferries Customers
---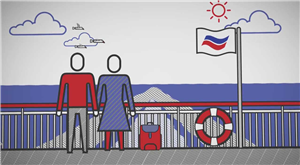 We're currently making a series of English and French language
customer communication animations for Brittany Ferries.
20/06/2016
Goldilocks TV Commercial
---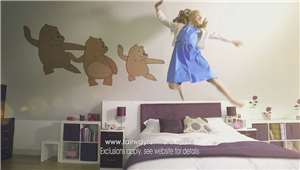 We've just completed the new
Goldilocks TV Commercial for Fairway Furniture's 160th birthday!
A combination of animation, live action, dancing and cuteness. On air on ITV now!
06/08/2014
Rachel Allen "All Things Sweet"
---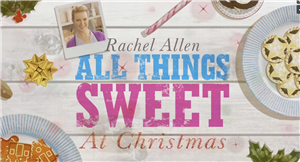 We have just created a fabulous Title Sequence and GFX package for the forthcoming Rachel Allen Cookery series "All Things Sweet" on air soon on UKTV Food.
Animation - Production Companies Sponsors

Once Were Farmers is an award-winning Production Company and Animation Studio , creating characters, stories, graphics and visual effects for an international client base. Once Were Farmers has produced films and animation for Broadcast, Cinema and the Internet.

Stunning animation and VFX based in Cornwall.
Get in touch and start your journey today.
0117 318 0542
info@engine-house.co.uk
@EngineHouseVFX

3D Modelling & Animation
3D Stereoscopic Animation
Storyboarding
Illustration
Scriptwriting
Music & Sound Effects
Voiceover Recording
Post Production
Video Editing
Applications for mobile and tablet