About iCan Talk Ltd
Katie's experience in the Media Industry includes working at Celador Productions & Celador International, producers of
"Who Wants To Be A Millionaire"
as well as liaising with TV Personalities, Celebrities & Presenters.
We don't rely on email alone, we prefer to talk to our clients by phone. This provides a quicker and more efficient response. Plus, we are a friendly company and like to get to know the people we work with. After all, communication is our business.
We have built up a professional service with many top London, UK, US and European Production Companies and Broadcasters, as well as Advertising Agencies and TV/Film Production Companies, to provide a superb range of voices.
iCan Talk looks forward to working with you.
We are the Voice Over Agency who provide Voices & Presenters (
London, UK, USA & Worldwide
) for:


TV, Radio, Film, Continuity/Channel Presentation, Live Presenting Documentaries, Narration, Animations/Characters, Audio Books, Commercials, Promos, Corporate, Straight Talking, Cinema/Movie Trailers, Web and Gaming

Have a listen to our Voices, check out our Presenters, then email us any questions.
Better still, give us a call 01858 466 749.
Products / Services / Credits
Voices for TV
Voices for Audio Books
Voices for Commercials
Voices for Corporate
Voices for Continuity
Voices for Radio Commercials and Promos
Voices for Channel Presentation
Voices for Promos
Voices for Movie Trailers
Voices for Games
Reviews for
iCan Talk Ltd
iCan Talk Ltd

I enjoy working for iCanTalk Ltd, friendly, honest and professional service. Would recommend.
jacqueline vitali
, 17/10/2012
iCan Talk Ltd

Focussed and committed agency ensuring best for clients.
David Vickery
, 05/02/2015
iCan Talk Ltd

iCan Talk Ltd is a fantastic Voice Over agency that relies on a wealth of knowledge, a personable approach and whole heap of hard work to get you the voice you want.
Tanya Chainey
, 09/10/2012
iCan Talk Ltd

Very professional; great range of artists.
iCan Talk Ltd

A wonderful voiceover agency with a friendly approach. They are highly professional and have a great range of voices, even international ones too!
iCan Talk Ltd

A really helpful voice casting agency. Usually my first port of call when I'm looking for a new voice. Katie is a delight and so much nicer than some of the London lot!
Steve Scheuregger
, 17/10/2012
iCan Talk Ltd

Terrific site! Brilliant talent, wonderful service, great selection - even some U.S. voices, too! Highly recommended.
Gale Van Cott
, 07/10/2012
iCan Talk Ltd

Cracking service Katie. Hardworking, professional and no nonsense
iCan Talk Ltd

Excellent range of voices, a good website and a professional service.
iCan Talk Ltd

A thoroughly professional outfit with a large stable of talent. Well worth putting at the top of your list.
iCan Talk Ltd

Whenever I'm casting for a voice, Katie at iCan Talk is always the first person I call. Bottom line...her clients turn up on time, are professional and most importantly...they are TALENTED!! 10/10
Daniel Ravenshaw
, 08/10/2012
iCan Talk Ltd

I have nothing but lovely things to say about iCan Talk Ltd and Katie Matthews. They are incredibly pro-active and an absolute pleasure to work with. A 5 star review all round!
iCan Talk Ltd

An excellent resource for producers to access and book voice talent. Well done ican Talk!
iCan Talk Ltd

Katie runs a fantastic voice over agency. I am very happy to be represented by her!
Jade Davidson
, 21/10/2012
iCan Talk Ltd

Katie is a fantastic Agent; she works very hard and is very knowledgeable in her area of work. If I ever have a problem or query regarding a job submission I know she will give me an honest and straight answer! Ican Talk Ltd has a great variety of clients and everyone has something unique to offer. I feel safe in their hands.
iCan Talk Ltd

An agency with a wealth of experience and a great attitude. A fanstastic service for artists and voice bookers alike.
feckenhamvoice
, 16/10/2012
iCan Talk Ltd

A first rate company with a broad range of voices. Friendly, efficient and very professional
iCan Talk Ltd

In an ever-growing voice-over market, it can sometimes be hard to judge one agency from another; but I have no hesitation in saying that iCan Talk has a firm identity as a warm, professional & active V/O agency with a strong foothold in all areas of the business. This is an agency with a wide range of voice talent to meet the needs of any brief. As an actor and artist on their roster, with experience of radio, commercial, and feature work, Ive always found Katie to be proactive, detailed & refreshingly straightforward with clients on both sides of the recording booth. Highly recommended.
iCan Talk Ltd

Really helpful and useful agency, they always have just what we are looking for and nothing is too much trouble. They also really helped with identifying exactly the right combination of talent we required for the job. Top marks!
iCan Talk Ltd

Great, friendly and personal service with a great array of voice talent. I whole heartedly recommend.
Steffan La Touche
, 06/10/2012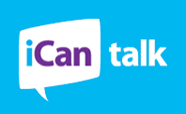 5

out of

5
based on
61
ratings.
user reviews.
Location of iCan Talk Ltd
Voice Over Artists Sponsors

London Voiceover is, unsurprisingly, a company that provides voices! Our voices are all colourful characters who bring a spark of life to the jobs on which they work.

With countless years of experience behind them, they can deliver each and every time.

Tanya Rich is one of the most established and experienced female voiceover artists in the UK. Over her 30-year career, she has voiced for hundreds of companies across the UK, Europe, US, Australia and UAE.
Radio commercials
TV commercials
Promos
Jingles

Manchester Voiceover works with only the finest talent. Yes, we know a lot of places say that (well, they wouldn't say 'worst' would they? Though, maybe there's a market for that somewhere... who knows) but we think we do.