About iCan Talk Ltd
Katie's experience in the Media Industry includes working at Celador Productions & Celador International, producers of
"Who Wants To Be A Millionaire"
as well as liaising with TV Personalities, Celebrities & Presenters.
We don't rely on email alone, we prefer to talk to our clients by phone. This provides a quicker and more efficient response. Plus, we are a friendly company and like to get to know the people we work with. After all, communication is our business.
We have built up a professional service with many top London, UK, US and European Production Companies and Broadcasters, as well as Advertising Agencies and TV/Film Production Companies, to provide a superb range of voices.
iCan Talk looks forward to working with you.
We are the Voice Over Agency who provide Voices & Presenters (
London, UK, USA & Worldwide
) for:


TV, Radio, Film, Continuity/Channel Presentation, Live Presenting Documentaries, Narration, Animations/Characters, Audio Books, Commercials, Promos, Corporate, Straight Talking, Cinema/Movie Trailers, Web and Gaming

Have a listen to our Voices, check out our Presenters, then email us any questions.
Better still, give us a call 01858 466 749.
Products / Services / Credits
Voices for TV
Voices for Audio Books
Voices for Commercials
Voices for Corporate
Voices for Continuity
Voices for Radio Commercials and Promos
Voices for Channel Presentation
Voices for Promos
Voices for Movie Trailers
Voices for Games
Reviews for
iCan Talk Ltd
iCan Talk Ltd

Whenever I'm casting for a voice, Katie at iCan Talk is always the first person I call. Bottom line...her clients turn up on time, are professional and most importantly...they are TALENTED!! 10/10
Daniel Ravenshaw
, 08/10/2012
iCan Talk Ltd

Excellent service and accessible website. Friendly and extremely helpful company who work efficiently
Victoria Holtom
, 17/10/2012
iCan Talk Ltd

An excellent resource for producers to access and book voice talent. Well done ican Talk!
iCan Talk Ltd

An excellent website with some fantastic voices and great value.
iCan Talk Ltd

In an ever-growing voice-over market, it can sometimes be hard to judge one agency from another; but I have no hesitation in saying that iCan Talk has a firm identity as a warm, professional & active V/O agency with a strong foothold in all areas of the business. This is an agency with a wide range of voice talent to meet the needs of any brief. As an actor and artist on their roster, with experience of radio, commercial, and feature work, Ive always found Katie to be proactive, detailed & refreshingly straightforward with clients on both sides of the recording booth. Highly recommended.
iCan Talk Ltd

I have always found ICanTalk to be the most professional and friendly agency around ... Very good at matching jobs to clients and Katie Matthews is very helpful and hard working. I recommend them very highly.
Louise Parsons
, 05/02/2015
iCan Talk Ltd

Very helpful, very friendly, gets things done quickly & professionally. Would definitely recommend using them again to provide VoiceOver artists
iCan Talk Ltd

I cannot praise Katie's enthusiasm enough. She is regularly in contact with updates and encouragement and has a lot of useful advise.
iCan Talk Ltd

iCan Talk offers a quick response to all my enquiries for suitable voices and we have no problem getting sample readings done the same day of request. I always consider iCan Talk agency as a preferred supplier for VO work.
Shayan Scott Films
, 05/02/2015
iCan Talk Ltd

Terrific site! Brilliant talent, wonderful service, great selection - even some U.S. voices, too! Highly recommended.
Gale Van Cott
, 07/10/2012
iCan Talk Ltd

With IcanTalk, you know that you are dealing with an agency who care about what they do. Katie is always very professional, helpful and friendly and I always feel at ease dealing with her. She undoubtedly does her best for her clients and seems to keep everyone regularly updated with news and information via regular email updates. I would never have any hesitation recommending IcanTalk.
iCan Talk Ltd

This is a great agency, very professionally run with a good range of artists. Excellent service. Jobs are booked quickly and payments are made quickly and efficiently. A well run business. Would recommend.
iCan Talk Ltd

Very helpful and professional
iCan Talk Ltd

A wonderful voiceover agency with a friendly approach. They are highly professional and have a great range of voices, even international ones too!
iCan Talk Ltd

Excellent, professional friendly agency. With a mix of interesting voices providing high standards for any job.
iCan Talk Ltd

Been with icantalk for a while and been an excellent partnership. Katie is thorough and keen...and will go out of her way for her clients.
iCan Talk Ltd

A quick call to Katie will sort all your voice requirements. Fast & efficient with a great selection of voices to choose from. Can't recommend enough.
iCan Talk Ltd

I Can Talk - spot on each time. I've never been disappointed. Katie has a knack of understanding exactly I need; linking the right voice to each my projects.
Rupert Battersby
, 23/10/2012
iCan Talk Ltd

Friendly, reliable service. Professional attitude. Good selection of different voices and languages. Prompt delivery. Prices are value for money.
Jurgen Schwarz
, 05/02/2015
iCan Talk Ltd

Really helpful and useful agency, they always have just what we are looking for and nothing is too much trouble. They also really helped with identifying exactly the right combination of talent we required for the job. Top marks!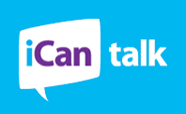 5

out of

5
based on
61
ratings.
user reviews.
Location of iCan Talk Ltd
Voice Over Artists Sponsors

London Voiceover is, unsurprisingly, a company that provides voices! Our voices are all colourful characters who bring a spark of life to the jobs on which they work.

With countless years of experience behind them, they can deliver each and every time.

Tanya Rich is one of the most established and experienced female voiceover artists in the UK. Over her 30-year career, she has voiced for hundreds of companies across the UK, Europe, US, Australia and UAE.
Radio commercials
TV commercials
Promos
Jingles

Manchester Voiceover works with only the finest talent. Yes, we know a lot of places say that (well, they wouldn't say 'worst' would they? Though, maybe there's a market for that somewhere... who knows) but we think we do.