Company:
Paul Bunyard Freelance Cameraman
Address
Churchover,
Midlands UK,
Rugby,Warwickshire,
CV230EW,
UK

About Paul Bunyard Freelance Cameraman
Paul has over 20 years experience in the video industry, having worked for 15 years in government communications as cameraman and photographer, working in various roles and departments within central government, covering external and internal communication items from Home Office, Immigration and Prison service (studio & on location).
Paul has an unfailing ability to put clients at ease, ranging from senior politicians at Number 10, the Ministry of Justice; to business leaders and members of the public, he's passionate about quality, and a consummate professional.
Paul left government communications in 2011 and became freelance, since leaving he's worked for a number of major production companies freelancing in broadcast, corporate and event. He's an experienced lighting cameraman using a range of broadcast studio cameras to shoulder mount news gathering, more recently using 35mm and super 35mm cinematic cameras; he's able to use his knowledge of interchangeable lenses and photographic composition, to portray the perfect scene. 
Paul spends most of his spare time pursuing his interest in wildlife and landscape photography its his exceptional wildlife photography that is testimony to his patience and commitment to composing the perfect shot, whilst the diversity of his broadcast and corporate work demonstrate his ability to grasp the most complex brief and bring it to life.
Based in Rugby, Warwickshire Paul is centrally located for shoots, Paul has a full range of HD cameras, POV, Track, stabiliser, lighting and sound equipment that he owns and takes pride in using, his full list can be found on his website.
Paul is security cleared to CTC & CRB.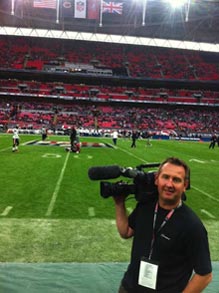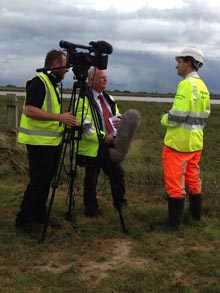 Recent projects:
Tracc Films:
Project: Telegraph feature on finance, Sit down interviews & GVs on location, Yorkshire.
(Camera, Sound, Lighting)
Skibbly Media:
Project: UEFA Europa League Promo Idents, Rostrum & Macro shoot
(Camera, Lighting, studio)
Skibbly Media:
Project: UEFA Europa League review show, Sit down interviews & GVs on location Newcastle.
(Camera, Lighting, Sound)
Nova Sports Greek TV
Project: Promo Links for UEFA Champions League On location, Wembley, London
Presenter piece to camera.
(Camera, Lighting, Sound)
Environment Agency:
Project: News style covering the 2013 flooding in Somerset, On location South West.
Interviews, Time-lapse, GV,
(Camera, Lighting, Sound)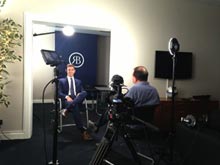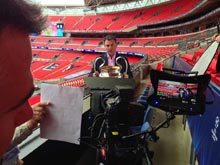 Skibbly Media:
Project: City insight shots, stadium GV & Beauty shots for Ident of Europa League matches:
On Location: Man Utd, Chelsea, Amsterdam, Liverpool, Spurs.
(Camera)
World Monument Fund:
Project: Feature on Chatsworth house for USA broadcast
On Location, Chatsworth Derbyshire, GV & Sit down interviews.
(Camera, Sound, Lighting)
MCL Events:
Project: Live camera event, On location NEC Birmingham/ Manchester event city.
(Camera)
Skibbly Media:
Project: 2013 Champions League final & Europa League Final, On Location, Amsterdam & London. Camera operator, commercial sponsors, stadium GV & Beauty shots.
(Camera)
Skibbly Media:
Project: Aljazeera information video for International broadcasters, Champions League. On Location, ITV Studios London, sit down interviews and GVs .
(Camera, Sound)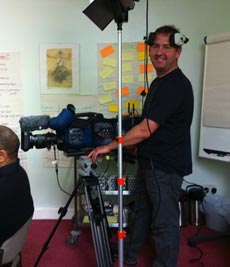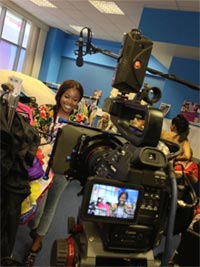 Twitter Feed

Facebook Feed
Find Paul Bunyard Freelance Cameraman in
Location of Paul Bunyard Freelance Cameraman

Sony PMW 500/700 and HD Cameraman and specialists in Camera Crew Hire, Film Crew Hire, Polecam Hire and Corporate Video Production Services - Bristol, UK.

Hire a cameraman provides professional camera crews for broadcast and corporate work across the world. Call us now for a quote.

CREW IN MOTION is a production company dedicated to providing you with the highest standard of television and commercial production services in Spain.
TV Camera Crews
Commercials
Outside Broadcasting Crews