Company:
Crew in motion Camera Crew Valencia-Spain
Address
conde de almodovar,1,
Valencia,
VALENCIA, MADRID, BARCELONA,
46003,
Spain

About Crew in motion Camera Crew Valencia-Spain
CREW IN MOTION
is a production company dedicated to providing you with the highest standard of television and commercial production services in Spain. Our crew has built up extensive international experience, allowing us to specialise in English speaking productions.
CREW IN MOTION HAS FOCUSED EXPERTISE IN THREE SPECIFIC FIELDS:
We provide English speaking TV crews with intimate knowledge of Valencia, Madrid and Barcelona. This facilitates direct interaction between your crew and the locals. We are also able to travel anywhere else in Spain.
We provide experienced English speaking crews dedicated to commercial production. We provide services in editing, postproduction, motion graphics, 3D and grading services.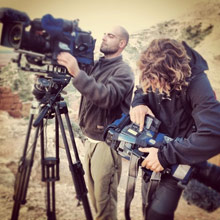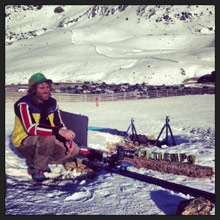 TV CAMERA CREWS:
Our camera & sound personnel and AC¹s have been working with some of the most notable production companies and TV stations in the world.
These include: CBS, National Geographic TV, BBC, ZDF, Deutsche Welle, N24, UEFA,
ORF, SKY SPORTS.
COMMERCIALS:
Our internationally experienced crew consists of gaffers, technicians, DIT, Focus Puler, AD¹s, make-up specialists, hairdressers and more, allowing us to tailor a crew to your exact commercial requirements.
POST PRODUCTION
We have a highly experienced team using the latest hardware and techniques, ready to assist with your project.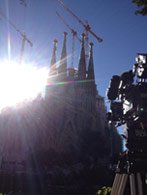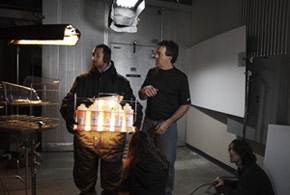 OUTSIDE BROADCASTING CREWS
All our crew are highly experienced, each with individual careers spanning over 10 years in the Outside Broadcasting field.
We currently work with some of the most important Outside Broadcasting companies from Spain and Europe on a day-to-day basis.
These include:
Alfacam, Mediapro, Telefonica etc, producing live sports, TV shows, concerts and political campaigns for franchises such as Champions League, UEFA Cup, Spanish League, Eurobasquet, F3000, FIB, RAI1, PSOE.
We can provide you with video mixers, CCU, camera operators, lighting crew, sound technicians, camera assistants and runners.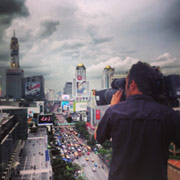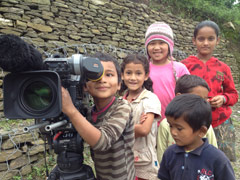 Find Crew in motion Camera Crew Valencia-Spain in
Location of Crew in motion Camera Crew Valencia-Spain
Camera Crew Hire Sponsors

Hire a cameraman provides professional camera crews for broadcast and corporate work across the world. Call us now for a quote.

Technical Crew Hire & Cameraman for TV, FILM, BROADCAST and Corporate Productions, based in the North East of England.

Celebrating 25 years providing filming services throughout the UK. 4K & HD professional crews and filming services across all areas of film production.
Contact details:
W: www.bakehousetv.com
T: 01452 814250
M: 07774600924
E: peter@bakehousetv.com