Company:
Click studios Film Studio hire London
Address
8-10 Sampson Street,
London,
London,
E1W 1NA

About Click studios Film Studio hire London
Click Studios
are high spec photographic and video studio available to hire in the heart of London. They comprise of two fully air-conditioned 'high ceiling' studios with separate make up areas totaling 2400sq feet in all. The Studios are inside tube zone 1, but outside the congestion charge with their own free private car park. A new kitchen and reception area with digital TV also come with studio hire. A Final Cut Pro video-editing suite with three twin screen terminals is also available for video shoots/edits. A high speed EFM wireless Internet link is provided for high-resolution image and video uploading.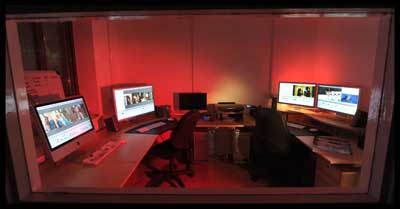 Stills Photography (Equipment on site)
Brand new Elinchrom studio lighting system
(x4) Digital RX 2400 packs with skyport trigger
(x4) Digital RC 1200 packs with skyport trigger
(x10) Digital Flash Heads
(x1) Softlite 70cm dish - White
(x1) Softlite 70cm dish - Silver
(x1) Softlite 44cm dish - White
(x1) Softlite 44cm dish - Silver
(x2) Snoots + Grids
(x3) Grid set 21 Basic
(x10) Umbrellas 105cm silver or white (reflecting)
(x2) 100x100 Rotalux softboxes
(x2) 135cm Rotalux Octa softboxes
(x1) EL Octa 190 cm with diffuser
(x2) 50x130 Rotalux strips
Polyboards/Colorama/silver reflectors/stud walls
Grip/stands/booms
(X3) Mannequins
Props cupboard/ various chairs/stools/boxes etc.
Video Production (Equipment on site)
(x6) High Definition Video broadcast cameras
(tape & hard drive recording)
(x2) Jib, Track and Dolly systems
(x4) HDMI monitors
Fig rig (steady cam)
1.2 Kw Daylight HMI lights
2.5 Kw Daylight HMI lights
200w Daylight HMI light
(x4) Kino flo fluorescent daylight panel lighting
(x3) 2Kw blonde tungsten lighting
(x8) 300w Ianiro (dimmable) Lilliput lights
(x5) 650w Ianiro Redhead lights
Broadcast tripods/grip
Broadcast boom/radio/lavalier microphones
Chroma Key (green screen) facilities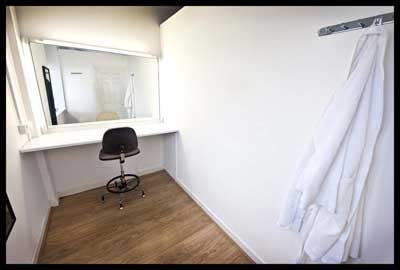 Experienced studio photographers are bookable from Cherryduck Productions on request, and there is always a photographic assistant on site if needed.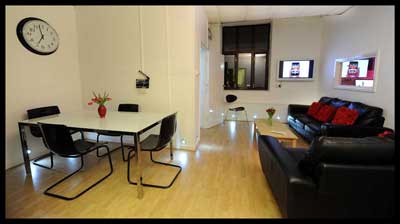 Camera operators/Editors available on request from Cherryduck Productions.
Click Studios were established 15 years ago during the Wapping dispute when Rupert Murdoch's News International plant was being picketed by hundreds of Newspaper workers after a mass strike. Celebrities and VIP's due to be photographed for The Sun, The News of the World and the Times newspapers, were unable to attend the plant due to the pickets trying to stop vehicles entering of leaving.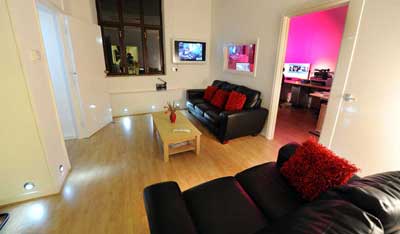 Rupert Murdoch set up Click Studios a short distance from the News International plant under the guise of an independent studio that would not attract the attention of the nearby angry picketers. It is now independently owned and available to all professional photographers and film.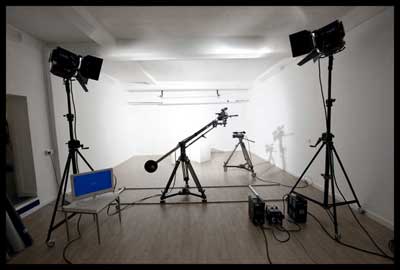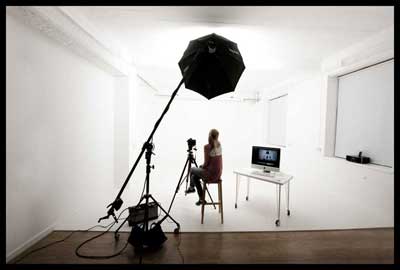 Find Click studios Film Studio hire London in
Location of Click studios Film Studio hire London

Our offices house dynamic groups of professionals and students working across a wide variety of media, content and technology.

Today, the oldest studio in the world has become an ecosystem of modern production and state of the art technology.
The leading European provider of studio and post production facilities used for major national and international film production, filmed television, studio television recording, the filming of commercials and post production sound services

Central London's fully soundproofed film & TV studio
U-shaped cove, pre-rigged spacelights, in-house lighting kit
Green & blue screen
"…super friendly and helpful". "A complete pleasure to work there."
020 7837 1957