Company:
Bang Post Production Ltd
Address
Cardiff Bay Business Centre,
Titan Road Ocean Park,
Cardiff,
CF24 5EJ

About Bang Post Production Ltd
Our mission is to produce soundtracks of outstanding quality and creativity for primetime TV and feature films.
With vast experience in all forms of soundtrack production, Bang has the skill and resources to complete your projects to the highest possible standard.
Full Soundtrack
Bang can undertake and oversee production of a feature film or TV soundtrack, from conception to delivery.
We can offer advice during pre-production to ensure smooth running of the shoot, practical workflows for the sound team, and oversee final delivery of the finished soundtrack in whatever format is required.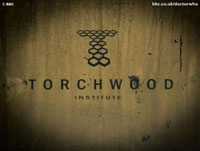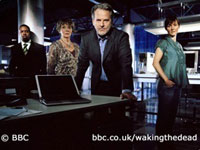 We can help find the right sound recordist, synchronise rushes and dailies, edit dialogue, record and tracklay FX, record foley, ADR and voiceovers (in our Cardiff studio or London satellite base), premix, final mix and create all the deliverable elements required for international sales.
Bang and its team is award winning, with two BAFTA Cymru wins under their belt so far, three BAFTA Cymru nominations, two national BAFTA nominations, and a MPSE Golden Reel nomination for sound in a foreign feature.
Whatever your requirements, Bang can produce a soundtrack beyond your imagination within your budget!
Dialogue Editing
Unintelligible on-screen dialogue will vastly affect the success of a project and how the audience responds.
Bang can prepare on-set sound ready for dubbing. Production sound is the heart of a good soundtrack. Properly smoothed and cleaned-up it provides the bedrock on which your soundtrack's other elements - sound FX, sound design, music and foley - will sit.
Sound FX Editing
From delicate enhancement of a gentle drama to full blown hi-tech battle sequences, Bang can bring your film to life. When correctly used, the most gentle atmosphere, wooden door closed, or biggest explosion can transform the emotional impact of a film.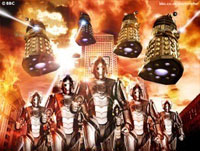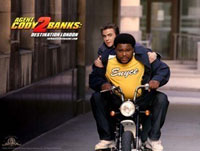 ADR
You're shooting a big action sequence with wind machines, and shouted on-set directions, on the last shot of the day. Perhaps it's a delicate period drama, and the last plane to LA flies overhead. Either way you need to ADR to re-record actors' dialogue lines in sync with your stunning pictures.
Sound Design
You've created a new alien species, or perhaps there's something a little weird about the house where your story is set. Sound design will bring it to life. Creating a new sonic landscape requires creativity, technology, and most of all sympathetic understanding of what you as creator are trying to achieve.
Foley
Bang has a purpose-built foley studio, recording area, and connected control room, complete with a large selection of surfaces and massive props store making it one of the best available in the UK and beyond.
Find Bang Post Production Ltd in
Location of Bang Post Production Ltd
Audio - Post Production Sponsors

Bleach is your complete audio post-production solution.
Recording
Mixing
Music Supervision
Sound Design
Voice Over
Location Recording
Post Production
Editing
Mastering
Remixing

Audio Post Production London
Post Production Sound
Sound Mixing
Foley Facility
ADR
Sound Design & Editing
Voiceover Studio
The Audio Suite provides creative Sound Design, editing and mixing, Commentary-to-Picture, ADR, Voice Over, ISDN and publishes podcasts to iTunes; and now wherever you are, our Virtual Dubbing Theatre is there, too – access all our services via the internet.