Company:
80 Hertz Post Production Studios
Address
The Sharp Project,
Thorp Road,
Manchester,
M40 5BJ,
UK

About 80 Hertz Post Production Studios
80 Hertz is a world class Manchester recording and post production studio, purpose built and bespoke. Situated 10 mins drive from Manchester city centre at the 'The Sharp Project'.
Services: Music Composition | Recording | Mixing | Mastering | Post Production | ADR | Voice over recording with 'down the line' capability | 5.1 & 7.1 Surround dubbing theatre.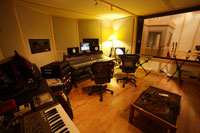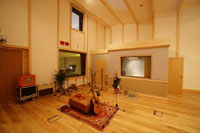 The studios are based over two floors making best use of the 2650 square feet footprint. Seven air conditioned media production rooms that connect to three recording booths and our huge live room (1000 sq ft | 28ft tall). At the heart of our music studio is a 24 channel Neve Genesys with 1084 EQ, total recall and automation with onboard digital conversion.
All media production rooms are able to work simultaneously pairing with a recording booth. This modular design allows clients to pick and choose environments that best suit their custom production needs and budgets.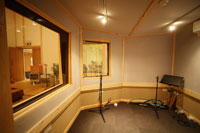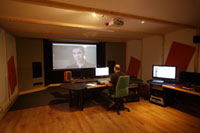 Our unique scoring stage/live space offers a beautiful natural acoustic for drums, strings & large foley sessions. In addition, our concrete clad drum & isolation booths, within the live room, provide isolation.
The design complements modern methods of creating high quality content utilising the latest technology innovations. The recording & post production studios operate 24/7 with a full complement of office space and green room areas for admin and down time, plus on site catering, 24/7 access and free secure parking help too.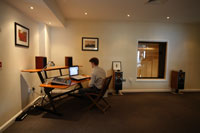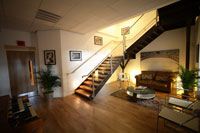 Find 80 Hertz Post Production Studios in
Location of 80 Hertz Post Production Studios
Recording Studios Sponsors

We offer recording for:
Commercial voiceovers
TV/Film overdubbing
Animation / Gaming voiceover
Narrations
Radio drama
Audio commentary for DVD
Audio book recording
Sound design

Production
Recording
Mixing
Mastering
Voice Overs
Recording Gifts
Location Recording
Rehersal Space