Company:
Toby Alington Richmond Studios Productions
Address
51 High Street,
Hampton Wick,
London,
KT1 4DG,
UK

About Toby Alington Richmond Studios Productions
Multi-award winning sound engineer, Toby Alington has over 30 years' experience working in broadcast and cinema audio, completing 25 years on the BRIT Awards and 19 years on the MTV Europe Music Awards. He received a BAFTA nomination for the sound on the BBC's Manchester One Love concert, and has recorded countless solo artist shows. In June and July 2019, Toby recorded P!NK at Wembley Stadium and Westlife at Croke Park Stadium, Dublin, which he will be mixing for DVD in his 5.1 studio in SW London. Toby has won many awards for his live music recording and mixing, including API Engineer of the Year, Pro Sound Awards Studio Engineer of the Year and Broadcast Team of the Year.
Team
| | | | |
| --- | --- | --- | --- |
| Name | Role | Email | Telephone |
| Toby Alington | CEO | | +44 (20) 8274 2521 |
Company News
25/06/2016
David Gilmour, live in Wroclaw
---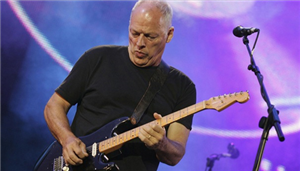 BRIEF
The very first show of David Gilmour's "Rattle That Lock" tour was broadcast live from Plac Wolnosci (Freedom Square) in Wroclaw, European City of Culture 2016. Performing with his band and a 40-piece orchestra in front of the National Forum of Music, David was joined by special guest Leszek Mozdzer performing songs from his new album 'Rattle That Lock' plus many Pink Floyd classics.
SOLUTION
Toby was asked to supervise the audio for the live TV broadcast output of this show, and both Le Voyageur Paris-based mobiles were engaged, one to premix the orchestra (engineered by Geoff Foster), the other to mix the live band (engineered by Colin Norfield & Toby Alington). Le Voyageur's Chief Engineer, Jerome Blondel ensured a smooth technical process with his superb French audio team. Toby spent a few days in Hove, UK, at the band rehearsals in order to provide a perfect solution on site in Poland.
RESULT
The evening's broadcast was hugely successful, with the TV output directed by Aubrey 'Po' Powell, and over 150 inputs mixed live in the two Voyageur mobiles. Against the backdrop of the beautiful old city of Wroclaw (pron. Vrot-suav), this was an amazing start to the Rattle That Lock tour.
14/04/2016
Duran Duran headlined the finale of BBC Music Day at the Eden Project
---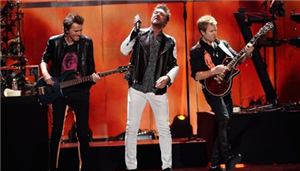 They were joined by special guests Nile Rodgers, Izzy Bizu and Laura Mvula. The Eden Project was an amazing backdrop to the concert, and provided its own challenges in Cornwall for a live broadcast. The concert was broadcast live on BBC Radio 2 as part of a four-hour special hosted by Sara Cox from 8pm to midnight, and also featured in a BBC One special programme, the One Show, and BBC Radio Cornwall.
SOLUTION
We engaged Floating Earth's recording mobile for the show, and mixed all three acts live on their SSL C200 console. Apart from the brilliant performances, one of the more memorable experiences was rigging half-a-kilometre of fibres from the OB compound to the stage. Through bushes, down steep wooded areas, under pathways and over trees, the Floating Earth crew ended up with more than a few scratches and bumps to remind them of the sunny rig and de-rig in Cornwall!
RESULT
We delivered live mixes on site to BBC Radio, the One Show and BBC TV. The evening was a huge success, and we were all somewhat fitter after walking the kilometre-long route to and from the stage (and catering) several times over three days in the Cornish sunshine.
19/02/2014
20 years of mixing the BRIT Awards
---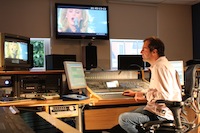 This year saw Toby mixing his 20th BRIT Awards from the London O2 Arena. Broadcasting live to ITV and world-wide television, the live mixes were also available on iTunes immediately after the show.
SOLUTION
As well as the live show, Toby also completed all the sound design for the television show in our 5.1 audio suite before heading to the O2 Arena to setup for rehearsals with Floating Earth's digital mobile recording studio. With just two days of rehearsals of bands and presentation, the show went live to air on 19th February, opening with the Arctic Monkeys performance of "R U Mine", and continuing with Katy Perry, Bruno Mars, Beyonce's dazzling performance of XO, Disclosure, Lorde, Aluna Francis, Ellie Goulding, Bastille & Rudimental, Pharrell Williams and Nile Rodgers.
RESULT
The BRIT Awards 2014 was broadcast live on Wednesday 19th February on ITV in the UK, and around the world. Toby's live mixes were distributed on iTunes, and the show was tagged as a huge success. One Direction expressed their delight at winning two awards, including the Global Success Award, and the prestigious Best British Male Award went to David Bowie.
Find Toby Alington Richmond Studios Productions in
Location of Toby Alington Richmond Studios Productions

Seven voice-recording and audio post-pro studios in London W1 close to Oxford Circus/BBC BH. Phone patches, ISDN, Source Connect, fast FTP etc. The Sound Company Ltd.
www.sound.co.uk
020 7580 5880.