Address
SBC House Restmor Way,
Hackbridge,
South Of England,
UK,
SM6 7AH,
England UK

About Eyeheight
Established in 1992,
Eyeheight
is a major supplier of serial digital video and digital audio equipment to the international broadcast and post-production industry. The company's main directors, Martin Moore and Steve Crocker, have both been active in the video engineering industry for more than 20 years. BBC-trained, they have worked with many major broadcasters and post-production companies. Eyeheight equipment is used in transmission, digital edit suites, telecine, graphics, studios, dubbing, and other associated areas.
Eyeheight produces dedicated hardware as well as plug-ins for use in programme origination, quality-assurance, post-production, playout and associated areas. Our specialties include compliance equipment, logo-generators, safe-area generators, keyers and colour-correctors. LoudnessSafeVST is a new VST3 plug-in for 1770-3 loudness measurement. Features includes momentary, short-term and integrated loudness measurement plus true-peak. Loudness history graph and individual channel contribution meters can be viewed in a single display. A loudness data file for an entire production can be generated for customer analysis. Auto gain adjustment is included to ensure optimum loudness correction. Also on demonstration will be Eyeheight's BroadcastSafe, a complete plug-in legaliser, safe-area generator and graphic measurement toolset. It allows users to verify and conform content prior to submission to any file-based quality control system. BroadcastSafe can perform composite, RGB, RGB-plus-Y and simultaneous composite-plus-RGB legalising, all with user-adjustable soft clipping at high and low thresholds. Precise chroma-space conversion and accurate limiting ensure compliance while keeping the full gamut available for creative use. BroadcastSafe incorporates a Broadcast Evaluate display indicating which parts of a video image require adjustment in order to be fully broadcast compliant. Also integral is BroadcastSafeArea. This allows a range of safe-area markers to be superimposed over the monitor display.
Full details of Eyeheight's product range can be seen at
www.eyeheight.com
.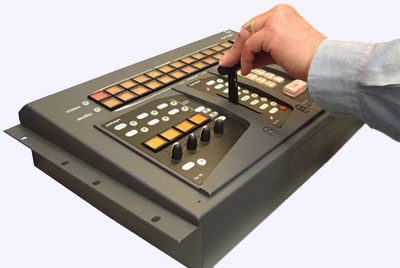 Company News
28/07/2015
Eyeheight has launched BroadcastSafeAudio
---
Eyeheight has launched BroadcastSafeAudio loudness measurement plug-in for professional audio workstations.
The new BroadcastSafeAudio provides automatic real-time measurement of perceptual loudness and true peak level using ITU-R BS.1770 multi-channel loudness and true-peak estimation algorithms. These are coupled with the ability to correct the level to the target loudness. EBU mode is supported and logging provided.
read the full story here