Production Services & Consultants Companies
In Wallington, Surrey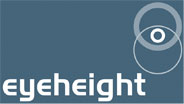 Eyeheight
SBC House Restmor Way, South Of England
Tel : 0208 644 9302
Established in 1992, Eyeheight is a major supplier of serial digital video and digital audio equipment to the international broadcast and post-production industry. The...

Stage Right
Restmor Way, Wallington
Tel : 020 8286 4432
Based in Wallington, Stage Right is a company which provides a range of AV equipment hire, lighting hire and set & staging. The company was first set-up in 1991 and provides...