Production Companies - Corporate & Non Broadcast Sponsors

Filming & Editing
From script to duplication
Events & Promotional Videos
Video for corporate, business and public sectors
Rich content specialists
Worldwide experienced crew

Scottish Film and Corporate Video Production Company Scotland. Studio Scotland Corporate Video division is a dynamic television and corporate video production company based in Scotland.

Mediapool is different to ordinary production companies as we utilise a large 'pool' of ratified freelance writers, producers, directors and suppliers. This is in contrast to the rather limited team of say, three or four in-house producers that most production companies tend to use.
Production Companies - Corporate & Non Broadcast Companies
In Herne Bay, Kent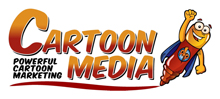 At Cartoon Media, we specialise in creating quality Whiteboard Animation videos for online businesses that we call 'Power Toons'. Our customers find that they are much more...