Location - Vehicles & Equipment Sponsors

Dining Bus London
Dining Bus Manchester
Dining Bus South of England
Dining Bus North of England

Call: 0161 2021199

One of the UK's leading location vehicle companies. We provide a full range production vehicles, all of the highest quality and ready to support your production needs. We can supply Winnebagos, location vans, make up trucks, wardrobe trucks, dining buses, honey wagons and even a classic Airstream.
Location - Vehicles & Equipment Companies
In Enfield, Middlesex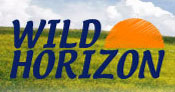 Wild Horizon Motorhome Hire London. 2 berth - 6 Berth luxury Motorhomes available for UK and European Motorhome Hire. Wild Horizon motorhomes allow you to discover a new...