Broadcast News
07/06/2022
MSolutions Adds New Feature To DC Resistance Toolset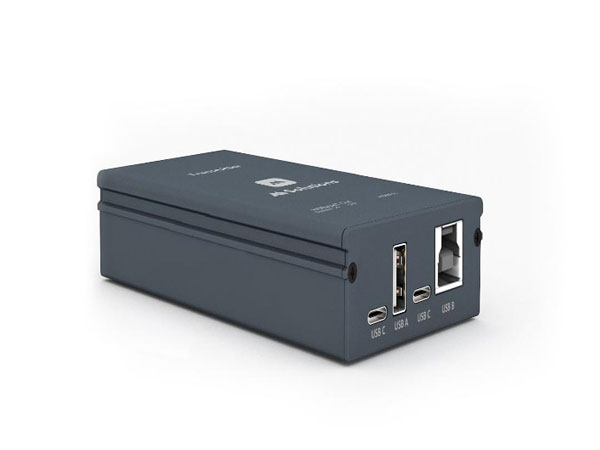 MSolutions has strengthened its leadership position as an all-inclusive AV test supplier heading into InfoComm.
In addition to the company's first USB signal testing module announced last week, MSolutions has added a new feature to its DC Resistance (DCR) toolset that offers intelligent guidance to technicians powering AV systems in collaborative spaces.
MSolutions last week unveiled a new remote powering application that powers its entire USB camera line (and third-party 12-volt USB PTZ cameras) direct from MS-6U1CP extender set. Several of these products and applications, including the MS-4KCam 4K UHD USB Camera and the MS-6UICP will receive their North America debuts at InfoComm this week, where MSolutions will exhibit on the HDBaseT alliance stand (June 8-10, Las Vegas Convention Center, Booth W1337).
Commercial AV integrators still need flexibility when it comes to powering AV systems based on location, availability, and distance of power sources, however. MSolutions has now added a new feature to its DCR testing module that directs installers where to connect the power source – specifically, to the transmitting or receiving unit.
DC Resistance represents the quality of twisted-pair wires inside the category cable. Cables with copper-coated wiring often leads to high resistance between two twisted wires. This diminishes the quality of the signal and the cable, resulting in HDBaseT transmission failures.
"We have seen many cases with signal drops on the cable when extending HDMI over long distances, and that typically means the HDMI will ultimately fail on the receiving end with the signal is extracted," said Ariel Marcus, CTO, MSolutions. "Our DCR module will verify the presence and strength of DC Resistance, and provide specific feedback and guidance for the installer on whether to power the unit from the receiving or transmitting side."
Marcus emphasizes that the new feature works for all HDBaseT installations and specifications, including HDBaseT 3.0 systems. "This feature is especially important for HDBaseT 3.0 given that there is much higher sensitivity to DC Resistance along the transmission path."
MSolutions' MS-Test-Pro MS104B was the AV industry's first handheld, portable test device to support HDBaseT, HDMI, AV over IP and DC Resistance resting in one device. Users simply attach the appropriate modules for each to the device to enable the desired system testing. Last week's announcement of MSolutions' new UCT test module adds a USB testing toolset, allowing customers to immediately start testing for structural USB integrity and USB signal presence.
www.m4sol.com
Top Related Stories
Click here for the latest broadcast news stories.