Broadcast News
15/11/2021
Lasalle College Of The Arts Installs PMC MB2 XBD Passive Monitoring System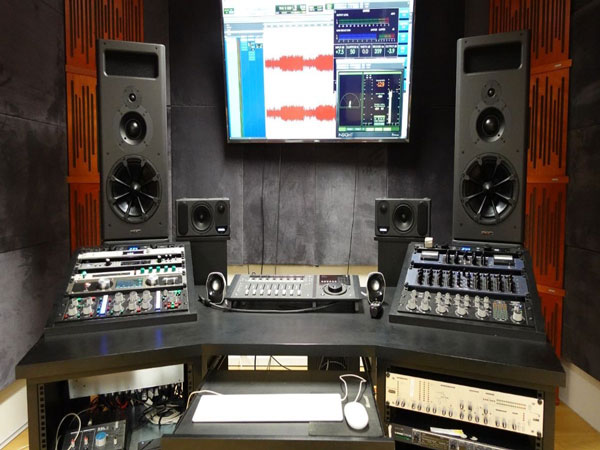 Lasalle College of the Arts in Singapore has installed a PMC MB2 XBD Passive monitoring system with P2400 amps in a new mastering facility it has built to complement existing facilities at its School of Contemporary Music.
PMC's MB2 XBD monitors offer exceptional dynamics and a very smooth frequency response. Thanks to PMC's unique ATL™ (Advanced Transmission Line) technology, their upper bass and mid-range detail is not masked by harmonic distortion, making them ideally suited to applications such as mixing and mastering where every audio element of a project needs to be clearly heard.
Eugene Ng, the School of Contemporary Music's technical officer and teaching assistant, says the PMC system is already in use and proving incredibly popular with students studying for diplomas in audio production.
"They are definitely impressed with the system and have been excited every time they use it," he said. "After spending some time working on the monitors, I find myself having to listen to every single piece of music again. Their depth, imaging and transient response is top notch. So far, all the mixes and mastering we have done with the monitors have been accurate and they have certainly made our lives easier."
Founded in 1984 by the late De La Salle Brother Joseph McNally, Lasalle College of the Arts offers 30 diploma, undergraduate and post graduate programmes in a wide variety of subjects ranging from fine arts and creative writing through to interior design, film and dance. Its School of Contemporary music has courses in music performance, composition and audio production – all taught from well-equipped studio and theatre venues. The school's philosophy is to offer students a studying environment where technology is an integral part of their learning, thus preparing them for work in today's music and pro audio industry.
A recording and mix engineer by profession, Eugene Ng is responsible for procuring equipment for the Diploma of Audio Production programme and for mentoring students on the course. The School's new mixing and mastering facility is part of the ongoing expansion of its current facilities, which already include a theatre, a recording studio, a computer lab and various rehearsal spaces.
www.pmc-speakers.com
Top Related Stories
Click here for the latest broadcast news stories.