Broadcast News
22/09/2021
Jellyfish Pictures Appoints Head Of Technical Direction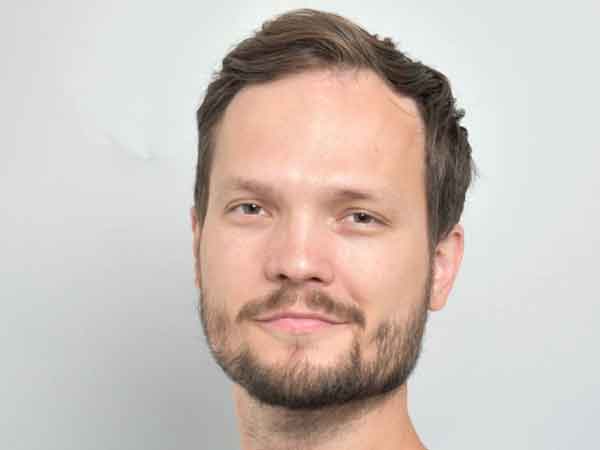 Jellyfish Pictures has appointed Paul Baaske as Head of Technical Direction.
The new role has been created to strengthen the company's global working operations, both technically and creatively, as Jellyfish continues to experience rapid growth.
Baaske joins Jellyfish following a stint as Global Workflow Architect at Animation and VFX outfit, DNEG. In this role, Baaske developed and built multi-site and multi-project workflows as its animation division grew to over 500 people. Prior to this, he worked as CG Supervisor for DNEG's first animated feature film Ron's Gone Wrong.
Before DNEG, Baaske worked as CG Supervisor on Sherlock Gnomes for Mikros Animation. Leading the London team, he ensured seamless collaboration with the Paris studio introducing workflows to ensure total efficiency. In addition, he spent six years at Prime Focus. Here, Baaske led the design and implementation of technical requirements as the animation division grew from three to over 400 staff.
With Jellyfish Pictures set to increase its staff numbers by over 100% over the next 12 months, it will be a part of Baaske's role to facilitate continuous growth and scalability, providing futureproof workflows. Using his unique insight across creative, technical and production needs he will ensure the alignment of goals between all departments resulting in efficient workflows and creative excellence.
In addition to his day to day duties as Head of Technical Direction, Baaske will sit on the Leadership Team where he will support, inform and help shape strategic decisions for the company.
Phil Dobree, CEO, Jellyfish Pictures, said: "We have a clear view of Jellyfish's trajectory over the next 12 months. The influx of animated content being commissioned alongside the strides in global working means studios must think differently about how they work going forward. With a distributed talent pool creating high quality animation, it's critical we have a seamless alignment between teams, pipeline and processes to ensure client demands are met. Paul's invaluable experience in building global workflows and bringing efficiencies across all areas of the business will ensure we continue to keep ahead of the curve with our global growth strategy. This high calibre appointment shows our intent, reputation and ability to hire the very best talent. I very much look forward to working closely with Paul as he adds his expertise to our growing leadership at Jellyfish."
Baaske added: "I'm thrilled to join Jellyfish Pictures and contribute to an exciting period of growth. I can't wait to work with the talented teams here to imagine and deploy cutting-edge workflows, tools and technology that empower and inspire our artists, producers and storytellers. This is an unprecedented time of opportunity in our industry, and Jellyfish pictures, with its state-of-the-art virtual setup and infrastructures is incredibly well positioned to embrace some of the most ambitious upcoming animation projects."
www.jellyfishpictures.co.uk
Top Related Stories
Click here for the latest broadcast news stories.