Broadcast News
06/06/2017
Jellyfish Pictures Opens New Studios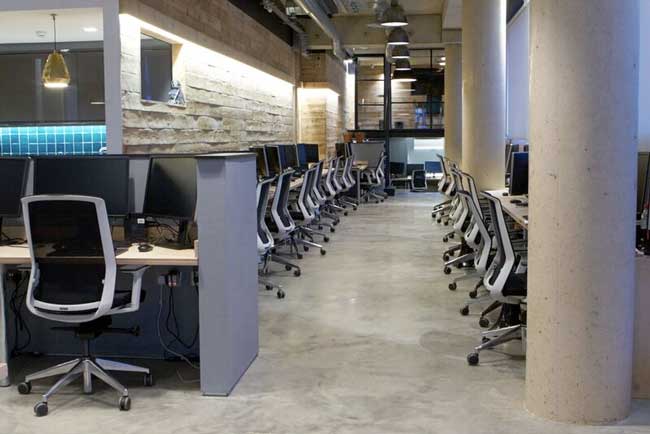 Jellyfish Pictures has opened two new virtual VFX facilities in Oval, London. The sites are in addition to the production studio's facilities in Brixton, South London, and Fitzrovia in Central London. The expansion also increases capacity by a further 70 artists, bringing the total workforce to almost 200.
With no hardware housed onsite, the Oval studios operate in a completely PC over IP environment and are powered by its Brixton facility, which accommodates the new studios' servers. Exponential-e provided a 10 Gig Ethernet network, enabling Jellyfish Pictures to virtualise distributed Strongbox Technology workstations through Teradici's remote visualisation solution and connect all four of its offices onto the same circuit. All sites sit on the same logical WAN, which provides access to Software Defined Storage (SDS) from Pixit Media, and enables remote collaboration and support for flexible working practices.
In addition to providing a scalable solution, the PC over IP office is secure, with support managed remotely and directed to a central source, rather than individually across 100 different desktop computers.
Jeremy Smith, CTO, Jellyfish Pictures, said: "Within three years our workforce has expanded to 170 and now beyond. After running out of floor space at our first two offices in Fitzrovia and Brixton, we wanted to open a third and fourth office near The Oval. By underpinning different cloud technologies with Exponential-e's network, we had the building blocks for a new virtual office, allowing us to simply extend the workloads that we already had to set-up our new premises."
Phil Dobree, CEO, Jellyfish Pictures, added: "The two new Oval offices are testament to how technology and creativity work hand-in-hand. The combined technology solution provided by Exponential-e gives the studio the ability to respond quickly to spikes in demand and treat resources as if they are all centralised, regardless of whether they are based on private or public cloud storage. With Jellyfish's accelerated business growth, we now have the capacity to scale computing power and deploy virtual workstations in an instant, to execute even the most demanding of projects."
www.jellyfishpictures.co.uk
(JP/MH)
Top Related Stories
Click here for the latest broadcast news stories.