Broadcast News
19/08/2021
Gravity Media Debuts Globecam Speciality Cameras Unit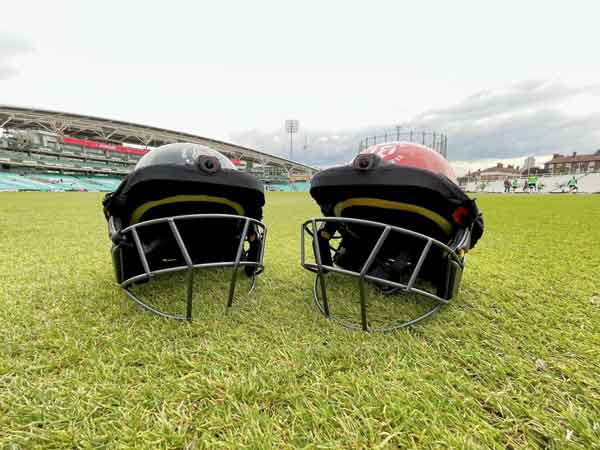 Gravity Media has been debuting its new Globecam speciality cameras unit across grounds in England and Wales this summer at The Hundred cricket tournament.
Gravity Media's Globecam unit is renowned for creating ground-breaking, high-definition digital miniature live broadcast devices, which entertain audiences globally with new and exciting angles and perspectives. This summer Gravity Media's Globecam speciality cameras - HelmetCam and KeeperCam - have been in use at the new cricket tournament series The Hundred.
The inaugural events of The Hundred series have taken place throughout July and August this year and feature top players from around the world competing in a 100-ball cricket tournament. The series involves eight men's and eight women's teams, is run by the England and Wales Cricket Board and has been broadcast in the UK by Sky Sports and the BBC.
Making its UK production launch on The Hundred, HelmetCam delivers a unique HD broadcasting experience, letting audiences at home experience exactly what the batter sees when they step up to the crease. It delivers the thrill of a speeding ball and the trepidation of a hit or a miss. The images captured by the device have also been useful diagnostic tools for pundits dissecting key moments in a game.
The device has full HD 1080i/50 resolution, HD-SDI output from the receiver, image stabilisation and is light-weight at only 230g in total. The deployment of the cameras follows Gravity Media's acquisition of the Globecam business in July this year from Australia's Telstra Broadcast Services. Along with its DSNG (Digital Satellite) fleet, the additional complements Gravity Media's already impressive UK-based speciality cameras unit.
Greg Littrich, Director of Media Services & Facilities for Gravity Media in Australia commented: "We knew that Gravity Media's acquisition of the Globecam speciality camera business would allow us to enhance the live broadcasts that we deliver for clients and the roll out of the HelmetCam at The Hundred is a great example of that. It's been a great tournament of exciting cricket and we're looking forward to rolling these speciality cameras out into lots of other live events."
gravitymedia.com
Top Related Stories
Click here for the latest broadcast news stories.