Broadcast News
30/07/2021
Spiritland Productions Evolves Workflow To Tackle Pandemic Shift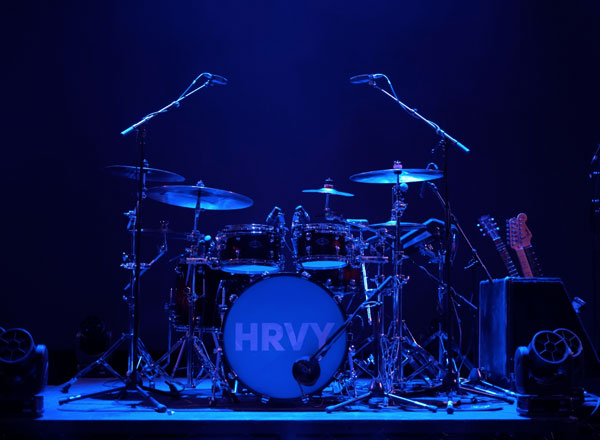 Spiritland Productions has moved proactively to evolve its workflow to suit pandemic-affected productions.
The UK-based mobile production outfit has expanded its offering to ensure clients can deliver seamless entertainment experiences for audiences whether on-site or from afar.
The firm's evolving workflow was demonstrated when they worked for ON AIR to help produce a pay-per-view (PPV) performance from musical artist HRVY at the Royal Albert Hall in London in April 2021. As travel restrictions prevented ON AIR's Netherlands-based team from traveling to oversee the production in-person, Spiritland brought them to the venue virtually, using a real-time remote collaboration workflow with SRT encoding powered by an AJA BRIDGE LIVE multi-channel live video contribution, backhaul streaming and delivery solution. 
The production took place over the course of 72 hours and spanned three separate stages. A lean, socially distant crew from Spiritland rolled in ahead of the event with a truck full of equipment to help tackle the job. Once everything was set up on-site, production began and, using BRIDGE LIVE, the Spiritland team transmitted a low-latency feed of the performance to ON AIR's team in the Netherlands to facilitate a near-real time virtual review session. ON AIR's team then conveyed lighting, sound, and other adjustments to the crew on the ground in London and saw the comments addressed on the live feed within seconds.  
For Spiritland Co-Founding Director Antony Shaw, the production was more straightforward with BRIDGE LIVE than he ever could have imagined. "Having never used BRIDGE LIVE before, and only read the instructions to find the password to unlock it, I was impressed by how easy it was to get up and running," he said. "In just five minutes, all our SRT streams were ready to go, and the unit continued to impress throughout the shoot, never skipping a beat. We also loved how quiet it was compared to alternate solutions and how seamlessly it fit into our rack, not to mention the power redundancy it provided was fantastic."
Live UltraHD footage of the event was captured in-camera using four ARRI AMIRA cameras and simultaneously down-converted in-camera to HD for transport via a Fiber Tx system to a portable production unit (PPU) located on-site, and vision mixed. The mixed video feed was then sent out of a router affixed to the PPU to BRIDGE LIVE in the mobile production truck, so that the team could send an SRT feed, providing security and low latency - including the main program feed, a multiview output, and a locked stage camera view - to the Netherlands team to review. To facilitate communications between the teams on the ground and at the ON AIR office abroad, Spiritland leaned on a Riedel system linked to VoIP cards in its truck and at ON AIR. Once production wrapped, the content was edited and made available to audiences via an ON AIR PPV stream that was accessible through 02 May, 2021.  
Shaw concluded: "Successfully pulling off a remote collaboration and review session for an event like this can be painstakingly difficult, because the remote collaborators have to be able to see the shots with minimal delay to be able to make comments and see them reflected quickly, but with BRIDGE LIVE, it was so simple. It provides the low latency required of a job like this and helped to reduce communications round tripping in the production review process. We've only just begun to uncover the possibilities with BRIDGE LIVE and look forward to using it on future productions."
www.aja.com
Top Related Stories
Click here for the latest broadcast news stories.