Broadcast News
26/07/2021
Audiologic Supplies Inclusive Sound Setup For English Church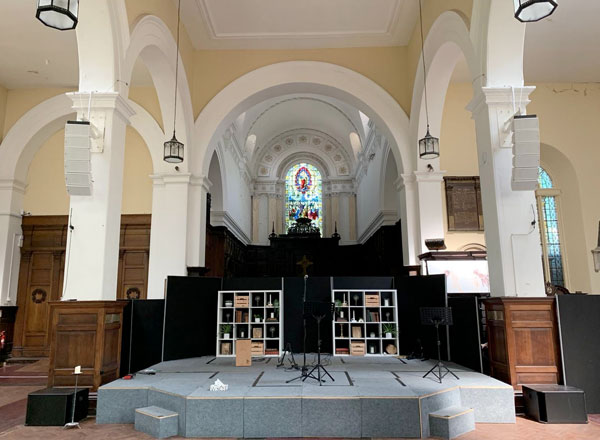 A sound system upgrade has been delivered at the Stockton Parish Church to help create a more personalised auditory experience for attendees.
As with all historic and complex buildings, delivering an exceptional audio experience is somewhat of a challenge. With its previous set up, the church suffered audio which was non-uniform throughout the listening area and speech intelligibility was poor due to the acoustics of the space. A level of uniformity was required to ensure all attendees received the same listening experience, no matter where they were in the building.
Sound Source Audio, a small business installing AV solutions to organisations across the North East of England, was commissioned with the project and worked with Audiologic to deliver the right solution. The project was a longtime in the preparations and the acoustics in the environment meant the design process was critical. Audiologic worked with Sound Source Audio to help arrange a series of trials which showed the NEXO Array system (two hangs of six GeoM620 cabinet arrays aside, with 2 x ID24 fills and LS600 subs all powered through two NX1AMP4x1 amplifiers).
Jamie Harvie, Owner, Sound Source Audio said: "As a business, our model is to form long term personal relationships with our customers and a few suppliers. Audiologic is one of those key suppliers and are a large part of what makes Sound Source successful.
"The ability to contact Audiologic for advice and support before placing an order is invaluable. They always provide a great service through the order process, and I can depend on them for help if something were to go wrong. Audiologic's overall support and attention to detail made this project run smoother than we could have imagined. The result was a great sound system and a delighted customer."
www.audiologic.co.uk
Top Related Stories
Click here for the latest broadcast news stories.