Broadcast News
07/02/2020
Audiologic Signs Distrbution Agreement With DiGiCo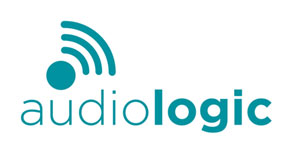 Audiologic has signed a new distribution agreement with leading console manufacturer DiGiCo, to promote and distribute their acclaimed S-Series and 4REA4 digital mixers to the corporate pro-AV market in the UK.
In a joint bid to focus more closely on the flourishing corporate and pro AV market, Audiologic is an ideal partner for DiGiCo with a wealth of first-hand experience and expertise in the installed sound market. It is at the forefront of innovation in the corporate sector, where the solution is both critical and often complex, requiring both a solution and support services to ensure that organisations can work effectively as communication and collaboration points, tied together with networks. In parallel, Audiologic also has an enviable reputation across the more traditional AV markets ranging from universities, theatres and bars to schools, government buildings and retail spaces. The addition of the highly engineered S-Series and 4REA4 digital mixing consoles from DiGiCo will both enhance and complement the already broad range of products available from Audiologic, offering versatility and reliability in equal measure.
DiGiCo consoles are already widely used in many of the biggest live sound tours and events across the UK. The compact S-Series powered by Stealth Digital Processing™ introduces a new standard of audio quality, power and flexibility, not seen before at this price point, making it more easily accessible to meet the growing demand from AV customers seeking higher levels of performance and simple-to-use multi-touch screen capability. 4REA4's digital processing engine, similarly, also now puts high quality audio at the heart of the permanent sound solution, with a vast processing resource and redundancy support not normally found at this price point. The ability to integrate with top tier, permanently installed products natively without complex programming enhances the flexibility of this solution making it suitable in the wider AV market. DiGiCo will also be launching two new I/O Racks, the A164D Wall LCD and A168D Stage for 4REA4 at ISE 2020, with the additional advantage of Dante connectivity.
"As the Audiologic business continues to grow, our long-term strategy is to enhance and transform our offering into providing a world-class solution at every level, accessible to every market. This exciting new distribution agreement continues this process," said Andy Lewis, Managing Director, Audiologic. "DiGiCo are already at the forefront of digital mixing technology and have the same desire to reach out to wider markets, underpinned with an impeccable reputation for customer service. There is a superb working synergy between the two companies in every respect. We are thrilled to be working with DiGiCo and looking forward to introducing these superb consoles to our customers in integration."
www.audiologic.uk
Top Related Stories
Click here for the latest broadcast news stories.