Broadcast News
16/07/2021
Why Respect For Long-Standing Customers And Market Knowledge Are Still Key To Commercial Success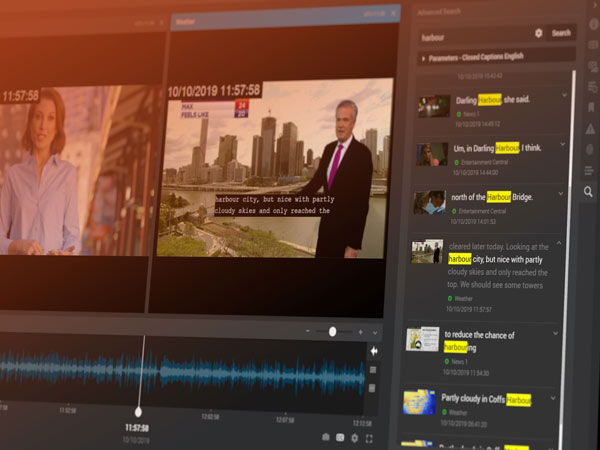 The withdrawal of both the Volicon Observer compliance system and its intended replacement has taken the broadcast technology sector by surprise. Erik Otto, chief executive of Mediaproxy, highlights that it shows manufacturers need to both fully understand the markets they are targeting and support their existing user base.

Brand loyalty is, as it always has been, an important factor in business. Consumers will continue to buy and support a product - a car, breakfast cereal or household cleaner - because they know it and can rely on it being able to do what they want it to do. There is the reality that manufacturers will change or improve their products over time but will usually support older models or versions for some time, allowing loyal customers to carry on using what they are familiar with or move to new iterations.

This practice is followed by technology companies, even in the highly competitive and agile computing sector. While the likes of Microsoft and Apple want to sell the latest development and move on from older products, they will continue to support software, hardware and operating systems that are tried and tested (Windows XP being a classic example) for as long as practicable.

There is the commercial reality, of course, that manufacturers want to sell their latest developments and not devote resources to keeping previous ranges going indefinitely. But as much as users may prefer the features on older models, there is the realization that they have to move on to keep up with changes in technology and ensure they have the latest tools to do their jobs more efficiently and easily.

This is as much a need, if not a greater one, in professional broadcasting as it is in consumer computing and commercial IT. The rate of change in television broadcast, and the continuing rise of OTT, means that it is imperative for operators to have the latest and most comprehensive equipment and the software to run it. This applies perhaps most crucially to specialized operations such as compliance monitoring and logging. It is a discipline that has only grown in importance due to the proliferation of channels but also OTT streaming platforms. This has been further exacerbated by COVID and the general shift in employees wanting to continue to do more remote work in the future.

Compliance software, despite being a niche product, addresses various disciplines in broadcast technology. Customers are not inundated with choice and each vendor has carefully tailored its offering to deliver the monitoring, logging and analysis features necessary to ensure a high quality of experience for viewers. Those using this technology are particularly loyal to what they know and trust, which explains why those who had been using Volicon Observer since it first appeared on the market have felt let down in the last two years.

Volicon was originally backed by venture capital (VC) financing, which allowed the company to quickly scale development and sales efforts to meet broadcasters' compliance needs at the time and became a trusted and much liked industry tool. But, as is the way with VC businesses, the decision was eventually made to sell.

With its sizeable installation base, there were many customers who suddenly found themselves facing a future without any support for a technology they had been using and benefiting from for many years. As a global leader in compliance logging and competitor, Mediaproxy had been watching the situation unfold. Through continued innovation and engineering excellence, many Volicon customers had already started to change over to our LogServer platform so it was logical for us to approach Verizon to work with their soon to be abandoned customers on a migration plan.

Discussions followed, but to our immense surprise, Verizon announced shortly thereafter that SnapStream, a company best known in the prosumer and production streaming sector, would be the official migration partner for Volicon Observer. SnapStream took over the Volicon client list and maintenance contracts and used the 2019 NAB Show to announce Moco, described as a professional and fully featured logging package.

Despite SnapStream's initial plans for entering the professional broadcast compliance market, the sector was already moving on. Mediaproxy and the other more established companies were already either offering Volicon customers a migration path or alternative products. Still, some Volicon users had been waiting to see what SnapStream would offer.

SnapStream launched Moco in January this year but not long afterwards the decision was taken to discontinue the product on 1 July and not produce any new versions after that date. On its website, SnapStream says it will continue to fully support existing Moco installations but that the hardware has an end-of-life (EOL) of five years from the date of purchase. The reason given for this move was that the compliance monitoring market was found to be "more limited than we anticipated and doesn't show signs of significant growth".

It is true that compliance monitoring is a specialized and very niche area. But it is one that has proved rewarding for Mediaproxy and its customers, some of them using our technology for over 20 years. Both Mediaproxy and Volicon became successful because their products were well-designed, reliable and offered professional support. In the end, brand loyalty was not rewarded and customers looked elsewhere. The demise of Volicon and its successor only highlights that companies need to continue to perform due diligence at both technology and corporate levels.

With ever changing requirements to keep up with the fast-paced broadcast and streaming landscape, seeking out a partner with a strong technology roadmap rather than an exit strategy or short-term success is more important than ever.
Top Related Stories
Click here for the latest broadcast news stories.