Broadcast News
06/03/2020
Net Insight AB Acquires Aperi's Media Processing Platform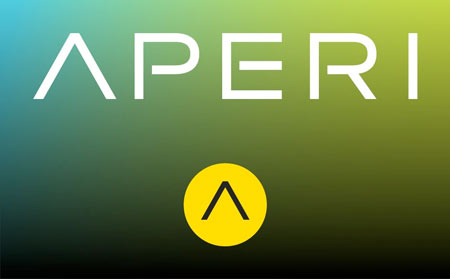 Aperi has announced that its innovative Live IP media virtualization platform and software product portfolio has been acquired by Net Insight AB, a global leader in media networks and resource optimization.
Since its market launch in 2016, world-leading media service providers and media companies have adopted Aperi's low-latency, software-based media processing platform as part of their live production and transport services workflows. Its pioneering work in the field of native-IP, FPGA-accelerated Media Function Virtualization (MFV-first coined by Aperi) is now widely accepted in the media and broadcasting industry. To fully capitalize on this fast growing market acceptance, Aperi has been looking for a larger home for its product portfolio and team. As a reliable key partner and leader in the industry's transition towards a continuously improved media experience, Net Insight is the ideal new home.
"The Aperi product line, with its unique low-latency V-Stack hypervisor and open App/microservices store concept, will benefit from Net Insight's global leadership, 20 plus years' experience in media networking and strong development track record," said Joop Janssen, CEO of Aperi. "I'm very happy that the original vision of Aperi's founders – Eugene and Brian Keane – and the engineering team will not only move forward, but further prosper within the larger Net Insight group.
"By adding the Aperi products to our portfolio, we complement and strengthen our offering. We share the Aperi product vision of an open and virtualized software architecture and are excited to welcome the team of skilled engineers to Net Insight and to continue supporting existing and new Aperi customers," said Ulrik Rohne, VP Media Networks at Net Insight.
Thousands of Aperi microservers are used each day in the live production and transport of some of the most prestigious sports content, including 4K, around the globe. Aperi's technology enables service providers, content owners, rights holders and broadcasters to work faster, more efficiently, and at scale for the lowest-cost and most agile remote production. The combination of the true virtualization that it's able to offer, along with its unique V-Stack media hypervisor-based approach, delivers low-latency media processing for both centralized and de-centralized media networks.
www.apericorp.com
Top Related Stories
Click here for the latest broadcast news stories.