Broadcast News
04/03/2020
RCD Espanyol de Barcelona Deploys Supponor Technology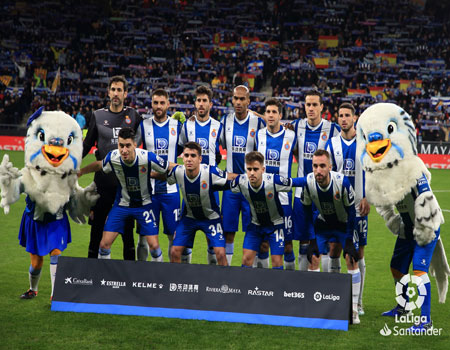 Supponor has announced that RCD Espanyol de Barcelona is deploying its state-of-the-art technology at all its home games in La Liga.
The leading soccer club's games at the RCDE Stadium will now feature the use of Supponor's innovative DBRLive virtual replacement technology and NSA virtual carpet placement solution which is offered in partnership with the worlds leading LED perimeter display specialist TGI.
The two Supponor technologies allow the placement of targeted adverts within the live feed that can be specifically geared towards geographic or demographic market segments. This is a particularly important consideration for La Liga clubs as they grow international audiences, providing an additional revenue stream with advertising and sponsorship deals targeted to fans wherever they are watching in the world.
The solution is being operated by Mediapro, which acts as the production partner for Supponor technical solutions in La Liga. Over the last six seasons, the deployment of Supponor's virtual advertising solutions by Mediapro in La Liga has grown from a handful of games to over 80 per season. It now features in matches played by FC Barcelona, Atletico Madrid, Real Madrid, and RCD Espanyol de Barcelona.
"Virtual advertising helps to grow club revenues by making available new advertising opportunities on the international broadcast feeds of the club's live matches," said James B Gambrell, CEO, Supponor. "For example, RCD Espanyol de Barcelona is cultivating a large Chinese fan base given the popularity of its striker Wu Lei, who joined the club in 2019. This has created the opportunity to develop new sponsorship opportunities and regional advertising revenues on the Asian feeds of RCD Espanyol de Barcelona's matches using Supponor technology."
"Virtual advertising solutions targeting different markets need to offer both technical reliability and seamless operational capability to unlock the significant commercial returns for clubs such as Espanyol," commented Julian Fernandez, Mediapro. "We are delighted with the way that the Supponor and TGI solution has worked in La Liga and look forward to further expansion and increased monetization opportunities with LaLiga clubs and participating global brands."
www.supponor.com
Top Related Stories
Click here for the latest broadcast news stories.