Broadcast News
03/03/2020
Qligent Changes Game For OTT Service Providers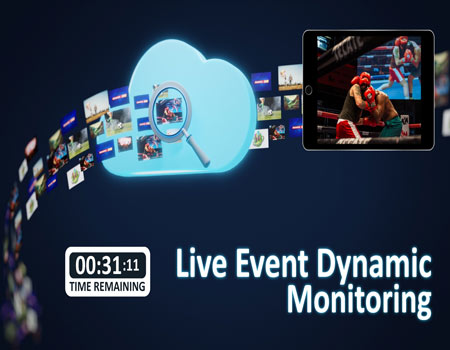 Qligent is changing the game for OTT service providers that produce and deliver live-streamed events, offering a new solution that eliminates the expense and maintenance of a permanent monitoring infrastructure.
To be introduced at the 2020 NAB Show, Qligent's Dynamic OTT Monitoring solution packages all of the QoS, QoE and Compliance Monitoring benefits of Qligent's flagship Vision system for temporary services in the cloud, giving service providers a friendly pricing model and lightweight monitoring infrastructure that turns on and off as needed.
"Our Dynamic OTT Monitoring innovation will revolutionize the live event universe through a cost-effective, cloud solution to address sports, concerts and other performances and events," said John Shoemaker, Director of Sales, Qligent. "It's special and unique because it brings all of the premium monitoring and analysis features that our 24/7 broadcast and MVPD customers rely on worldwide, at an hourly rate. It's a paradigm-shifting model that will bring substantial cost savings of 50 percent or more to our live-event customers that don't require, or simply can't afford, a permanent monitoring system. And, it entirely removes the need for on-premise infrastructure."
The dynamically-fashioned instance enables the support of live events with minimal notice, connecting the service provider's infrastructure with a Qligent Vision system in the cloud through a secure URL. Customers get the same benefits as 24/7 Vision users, monitoring QoS-related transport and physical streams, QoE-related issues (lack of signal, video freeze, missing audio) and compliance-related matters, such as audio loudness and closed captioning.
The instantly deployable system provides all the same standard Vision components, including aggregation servers and networked probes for gathering performance data across the delivery chain. Measurement and compliance results and recordings are still available for the customer after the event for a defined period of time – with no additional costs associated as the probing cloud instances have been turned off.
Qligent will demonstrate its Dynamic OTT Monitoring innovation from its new South Upper location, Booth SU13313, from April 19-22 at the Las Vegas Convention Center.
www.qligent.com
Top Related Stories
Click here for the latest broadcast news stories.