Broadcast News
14/02/2020
TAG Video Systems Appoints Chief Architect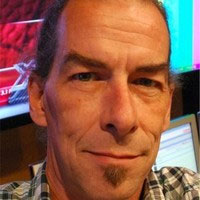 TAG Video Systems has appointed industry veteran and accomplished technologist Paul Briscoe as Chief Architect for the Company's global operations. Tomer Schechter, TAG CTO made the announcement from TAG R&D headquarters in Tel Aviv, Israel
"We can't be more pleased that Paul has joined TAG during this period of significant growth," said Schechter. "Paul's achievements throughout media and engineering circles and his commitment to the industry are legendary. He's been at the forefront of major technology advancements, including the SMPTE 2110 IP standard, a development so significant that it serves as the roadmap to the industry's future. Paul's knowledge, skill and talent will be invaluable as TAG continues to rise above technical constraints with our Zer0 Friction culture and the industry catches up with our all-IP architecture."
In his role as Chief Architect at TAG, Briscoe is responsible for evolving TAG products and applications and developing forward-looking solutions ahead of customer needs. Situated at the intersection of product and R&D, his unique abilities will help TAG develop the most innovative and effective solutions available to the market and continue to drive Zer0 Friction, TAG's corporate strategy that provides customers with one product able to address any or all applications and allows customers to stop struggling against continual technical obstacles and constraints.
Briscoe has worked in the media technology and engineering business for his entire career. From his 14 years building production systems at CBC in Canada to his nearly 20 as R&D Manager at Leitch Technology (Imagine today), his knowledge and experience cover the spectrum from at-scale systems-building to product design and development with remarkable breadth and depth. For the past 5 years he has provided consultation to several leading broadcast manufacturers and users. He has the unique ability to communicate equally with users and engineers and loves design and collaboration. He is a chronic learner and helplessly curious.
A member of SMPTE and IEEE, and a SMPTE Fellow, Briscoe is an active contributor to Standards development. He is a Past Chair of the Toronto SMPTE Section and currently serves as Canadian Governor of the Society. He is a deep expert in timing and synchronization, is a participant in the further development of the SMPTE 2110 IP technology suite and has co-led the JT-NM Interop Testing programs for ST 2059 and ST 2110. Briscoe holds several patents, has delivered a multitude of technical papers to conference and committee audiences including NAB, SMPTE, IBC, IEEE, PBS, AES, EBU and IRT, and is a Student Mentor in Ryerson University's Centre for Engineering Innovation and Entrepreneurship. Over his career, he has developed and taught technology courses at several local colleges and for SMPTE.
www.tagvs.com
Top Related Stories
Click here for the latest broadcast news stories.