Broadcast News
14/02/2020
Life In The Fast Lane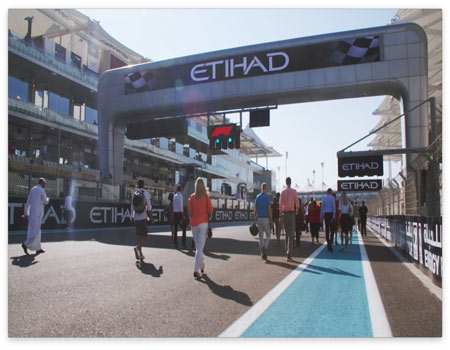 London-based Kingdom Creative, which produces award-winning video content for leading brands such as Porsche, Formula 1, Aston Martin, Triumph Motorcycles, Hilton Hotels, and Bentley, started fast.
Its founder and Managing Director, Simon Harrison, is a former professional racing driver with a career spanning twenty years. He was a karting champion, three-time British Saloon Car Champion, and a had a successful run as a World Touring Car Championship competitor.
But the time comes when the pursuit of other goals offers exciting new challenges, and Harrison's profile in motorsports had frequently led to him being asked to source or produce video from his insider's perspective of that world. True to form, Harrison soon discovered he was equally enthused about video production and decided to parlay his new passion into a full-fledged business.
Today, Kingdom Creative is the only company to have won two consecutive Best Event Film awards at the prestigious London Motor Film Festival, and although it remains an automotive specialist, the company is now acknowledged as a rising force in a wide range of burgeoning markets, including Travel and Destinations plus an extended range of Sport interests.
But in order to service its growing business in those markets, it rapidly became apparent that Kingdom Creative's existing methods of storing and sharing content were not up to speed.
Kingdom Creative's Head of Creative Technology, Ben Treston, said: "For many of the early years we did what most people did in terms of storage, and that was store content on individual drives and back them up.
"But as we began taking on larger and more complicated projects that had to be done quickly, we often found we had to start work on the second part of a story while the first part was still being edited. You can't swap around hard drives and meet stringent deadlines in situations like that, and it was happening a lot."
As bitrates continued to rise and projects became even more complex, coupled with the advent of multi-cam shoots and the demands of 4K, Kingdom Creative had reached the practical limits of what its existing storage configuration could handle.
"We had a lot to consider," said Treston. "We brought in a consultant who reckoned that GB Labs had an answer that not only fit our needs, but also our budget in the form of its FastNAS storage solution."
Kingdom Creative settled on GB Labs' FastNAS F-16 Nitro with a capacity of 26 terabytes. Although Kingdom Creative decided to opt for industry standard 10 GbE connectivity, GB Labs now offers 25 GbE across its range, which more than doubles the potential of the industry standard. That means that if Kingdom Creative decides to upgrade to a 25 GbE FastNAS product, they will have to change very little, if any, infrastructure to do it. Existing cabling can be left in place, which not only represents a substantial cost saving, but a vast reduction in any potential disruption.
"FastNAS delivers the speed, safety, and scalability we want and has already had a demonstrable effect on our ability to turn work around quickly," said Treston. "Our reputation for rapid, high quality turnaround has helped us gain entry to new many market segments, all of which expect to be able to get what they want, quickly."
The demand for rapid turnaround is becoming the norm, but there are also those who wish to retain footage for extended periods of time in order to craft a final product to a particular level of finesse.
With GB Labs' FastNAS, Kingdom Creative can cater to those who want immediate turnaround and those who prefer to archive and ferment their footage for later use. And Kingdom Creative is doing both in style.
"Reliable and fast storage is the lifeblood of our business," said Treston. "GB Labs storage systems and their comprehensive range of in-built tools have proven to be invaluable in every project we produce.
"Different facilities have different requirements of course, but companies are becoming increasingly aware that that there are better ways of storing and sharing data. GB Labs systems are faster, safer, and more energy efficient, not only because they run on a proprietary CORE OS, but because the SSD layer that's included preserves and extends the life of the mechanical drives.
"For us, that makes it significantly better value for money, coupled with the peace of mind of knowing that our assets and those of our clients are safe and will retain their value even as they live life in the fast lane."
www.gblabs.com
This article also features in
Broadcast Film & Video
Top Related Stories
Click here for the latest broadcast news stories.