Broadcast News
10/01/2020
ASC To Honour Werner Herzog With Board of Governors Award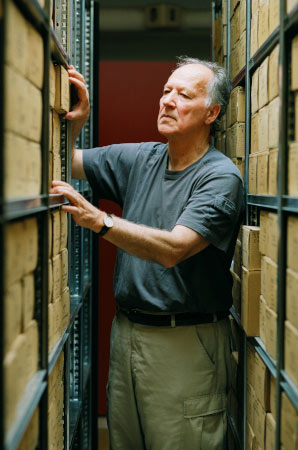 The American Society of Cinematographers (ASC) will bestow its Board of Governors Award to Oscar® and Emmy® Award nominee Werner Herzog.
The tribute will be made at the 34th Annual ASC Awards for Outstanding Achievement on 25 January at Hollywood & Highland's Ray Dolby Ballroom.
The ASC Board of Governors Award is given to industry stalwarts whose body of work has made significant and indelible contributions to cinema. It is the only ASC Award not given to a cinematographer and is reserved for filmmakers who have been champions for the visual art form.
Herzog has produced, written, and directed more than 70 feature and documentary films, earning multiple awards and nominations over the past seven decades. He received an Oscar nomination for Best Documentary Feature for his work on Encounters at the End of the World (2009), and Little Dieter Needs to Fly (1997) was Emmy nominated for Outstanding Non-Fiction Special (1997). His extensive list of accolades hail from film festivals (Venice, Sundance, Cannes, Berlinale, etc.) and industry organizations, including the DGA, International Documentary Association, Film Independent, and the National Academy of Television Arts & Sciences.
A native of Germany, Herzog is known for leading the influential post-war West German cinema movement with Rainer Werner Fassbinder and Volker Schlöndorff. The filmmaker's career has focused equally on feature films and documentaries, accruing an indelible body of work, such as: Aguirre, the Wrath of God; Auch Zwerge haben klein angefangen (Even Dwarfs Started Small); Fata Morgana; Glocken aus der Tiefe (Bells from the Deep); Grizzly Man; Cave of Forgotten Dreams; Heart of Glass; Nosferatu Phantom of the Night; Fitzcarraldo; Lessons of Darkness; Invincible; The Mystery of Kaspar Hauser and Stroszek; Into the Abyss; Family Romance; and Meeting Gorbachev, among many others. His U.S.-produced films include: Bad Lieutenant - Port of Call New Orleans; My Son, My Son, What Have Ye Done; and Queen of the Desert.
www.theasc.com
Top Related Stories
Click here for the latest broadcast news stories.